Workshops During the 2022 Festival
Over three days, Festival artists share introductions to their own unique styles and techniques through an offering of hands-on workshops, morning, noon and night. Hosted in the Festival's picturesque Puppet Studio in Chicago's Historic Fine Arts Building, topics including Table Top Puppetry, Cantastoria, Puppet Parades, History of Limberjack puppets, and Shadow Puppetry. Instructors include world class puppeteers: Bread & Puppet Theater, Clare Dolan, Robin Frohardt, Tom Lee, Nick Lehane, Dr. Paulette Richards and Janni Younge.

See class descriptions below. Please note that some classes take place simultaneously so please double check the times listed. All workshops take place at the Chicago International Puppet Theater Festival's new studio space, 410 S. Michigan Ave, Suite 433.

Puppetry Masterclass with Nick Lehane
Monday, January 24: 10am-1pm
Cost: $60
Learn tabletop puppetry 101 from Nick Lehane the creator of critically acclaimed Chimpanzee. Participants will learn principles of bringing puppets to life: breath, weight, and gaze. They will then be led in ensemble movement exercises followed by devising short puppet sequences.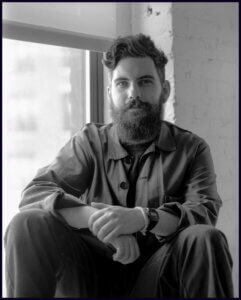 Nick Lehane is a Brooklyn based puppet artist and theater maker. His puppet play Chimpanzee premiered at HERE Arts Center through Basil Twist's Dream Music Puppetry Program, with the support of The Jim Henson Foundation and Cheryl Henson. It has since been presented at the World Puppet Theater Festival in Charleville-Mézières, by Casteliers at Théâtre Aux Écuries in Montreal, and by The London International Mime Festival at The Barbican Centre.  He studied at the Moscow Art Theatre School and received his B.F.A. from Carnegie Mellon School of Drama. nicklehane.com
Making Parades: Experiments in Processional Performance with Clare Dolan
Monday, January 24: 2pm-5pm
Cost: $60
Exploring the foundations of street theater, this workshop introduces puppets and objects in processional street performance. Participants will examine parading through the three lenses of Pilgrimage, Mapping, and Narrative. Then get on their feet and experiment together to discover the essential elements of effective processional choreography, parade narrative and music and sound continuity.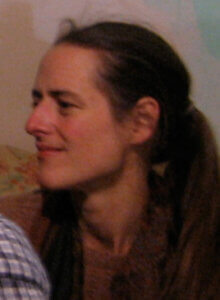 Clare Dolan has been a puppeteer with the Bread and Puppet Theater since 1990. She creates, performs, and participates in projects in puppet theater, cantastoria performance, and toy theater. She is a stilt dancer, a co-creator of the Banners and Cranks Festival, and the founder and director of the Museum of Everyday Life, a grassroots museum experiment whose goal is to analyze and celebrate objects of no monetary value but immense everyday life consequence since 2010.
Sanninzukai: An Introduction to 3 Person Puppet Manipulation with Tom Lee
Monday, January 24: 6pm-9pm
Cost: $60
Sanninzukai translates literally as "Three Person Movement" This course is an introduction to multi operator puppetry based on traditional Japanese techniques. Designer/Director/Puppeteer Tom Lee will introduce the form through a training puppet gifted to him by his teacher Master Koryū Nishikawa V.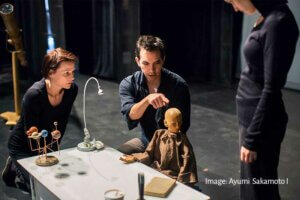 Tom Lee is a puppet artist, designer and director. He appeared on Broadway in War Horse, in Madama Butterfly at the Metropolitan Opera and creates original work that often explores the synthesis of manipulated objects, miniatures and puppets with the language of film and animation. Mr. Lee is co-director of the Chicago Puppet Lab and Chicago Puppet Studio. tomleeprojects.com
Many Hands Make Life Work with Janni Younge
Monday, January 24: 6pm-9pm
Cost: $60
Director and Producer Janni Younge leads a workshop in collective manipulation. In this hands-on exploration participants will learn to experience the subtle impulses that signal movement. Participants will learn to work with these impulses to read the energy of the group and create collectively invested life in large puppets.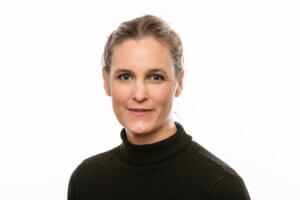 Janni Younge is a South African creator of multimedia theatrical works, with an emphasis on puppetry arts. Her work is motivated by a celebration of the beautiful complexity of being human. As the Grenada Artist in Residence, UC Davis, Janni worked with Margaret Laurena Kemp to co-direct The Bluest Eye. Other collaborations include the puppetry for Recirquel and Mupa's Solus Amor, Budapest and The Tempest with the Royal Shakespeare Company. As a director of Handspring Puppet Company, Janni directed revivals of William Kentridge's Woyzeck on the Highveld and Ubu and the Truth Commission, and her own creation Ouroboros. She also worked on War Horse and on the Bristol Old Vic's Midsummer night's Dream. Janni's original creative works include The Firebird, Origins, Take Flight, Wild Heart, and Lumka. Her productions have been performed in venues across 5 continents in venues including the Hollywood Bowl and her work runs in repertory in Poland and Hungary. She has been recognised for both design and direction including the SBYAA for Theatre, 5 Fleur du Cap awards, four ACTF Kennedy Centre awards (including best direction), the Nagroda award for direction and several 'best production' awards. Janni is currently directing Hamlet and working on an adaptation of The Neverending Story in Germany. She runs her Janni Younge Productions (janniyounge.com) and concurrently directs UNIMA SA.
Cantastoria with Bread & Puppet Theater
Tuesday, January 25: 10am-1pm
Cost: $60
Join members of Bread and Puppet Theater to learn about Cantastoria – the dynamic street theater technique that consists of sung narration accompanied by referencing painted images. In this workshop, participants will learn to sing and perform with banner paintings from Bread & Puppet's repetory of work.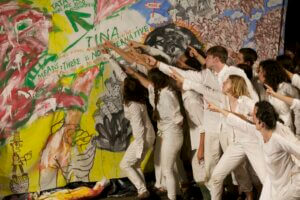 Bread and Puppet Theater is one of the oldest, nonprofit, political theatre companies in the country. It was founded in 1963 by Peter Schumann on New York City's Lower East Side. Besides rod-puppet and hand puppet shows for children, the concerns of the first productions were rents, rats, police, and other neighborhood problems. More complex theater pieces followed, in which sculpture, music, dance and language were equal partners. The traveling puppet shows now range from tightly composed theater pieces presented by members of the company, to extensive outdoor pageants which require the participation of many volunteers. breadandpuppet.org
Table Top Puppetry with Robin Frohardt
Tuesday, January 25: 1:30pm-3pm
Cost: $30
In this hands-on workshop, led by Robin Frohardt, participants will build their awareness of the performer/ puppet relationship through a series of exercises. Participants will use simple materials to create human forms and use them to explore the core puppetry performance techniques of Breath, Focus Stillness and Gesture.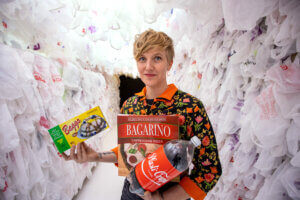 Robin Frohardt is an award-winning artist, puppet designer, and director living in Brooklyn, NY. She received a Creative Capital Award and a DisTil Fellowship from Carolina Performing Arts for The Plastic Bag Store, which was presented in partnership with Times Square Arts in 2020 and was named to the NY Times Best of 2020 Theater list. Her original play The Pigeoning, which debuted in 2013 and was hailed by the New York Times as "a tender, fantastical symphony of the imagination," has been translated into German, Greek, Arabic and Turkish. She has been the recipient of Made In NY Women's Fund Grant Award and a Guggenheim Fellowship. She is a MacDowell Fellow and a member in good standing of both the Walgreens and CVS Rewards Programs. robinfrohardt.com
Isadora: Introduction to Puppetry and Technology with Tom Lee
Tuesday, January 25: 6pm-9pm
Cost: $60
Director/designer Tom Lee will teach an introduction to the Isadora digital interface, software essential to creating his stage work, as well as an introduction to the use of cameras, video and other digital performance techniques for puppetry. The class will see examples of digital performance forms, including Tom's own work that combines live puppetry, miniatures and projection.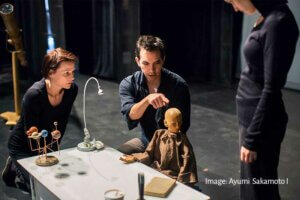 Tom Lee is a puppet artist, designer and director. He appeared on Broadway in War Horse, in Madama Butterfly at the Metropolitan Opera and creates original work that often explores the synthesis of manipulated objects, miniatures and puppets with the language of film and animation. Mr. Lee is co-director of the Chicago Puppet Lab and Chicago Puppet Studio. tomleeprojects.com
16 Tons: Limberjacks and American Folk Puppetry with Paulette Richards
Tuesday, January 25: 6pm-9pm
Cost: $60
Limberjack puppets have constituted some of the most egregious examples of blackface material characters – a legacy that weighs on American object performance like the proverbial sixteen tons of number nine coal. Yet limberjacks are a folk art form that incorporates elements of object performance traditions from European immigrant groups such as the Scotch and Irish, along with African American and indigenous peoples. In this workshop we will therefore review the history of limberjack puppets in the U.S., build a simple, cardboard limberjack, and celebrate the bonds of solidarity workers of all ethnicities formed in the United Mine Workers of America union while performing to "Sixteen Tons," originally composed by Merle Travis in 1946.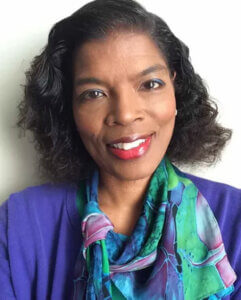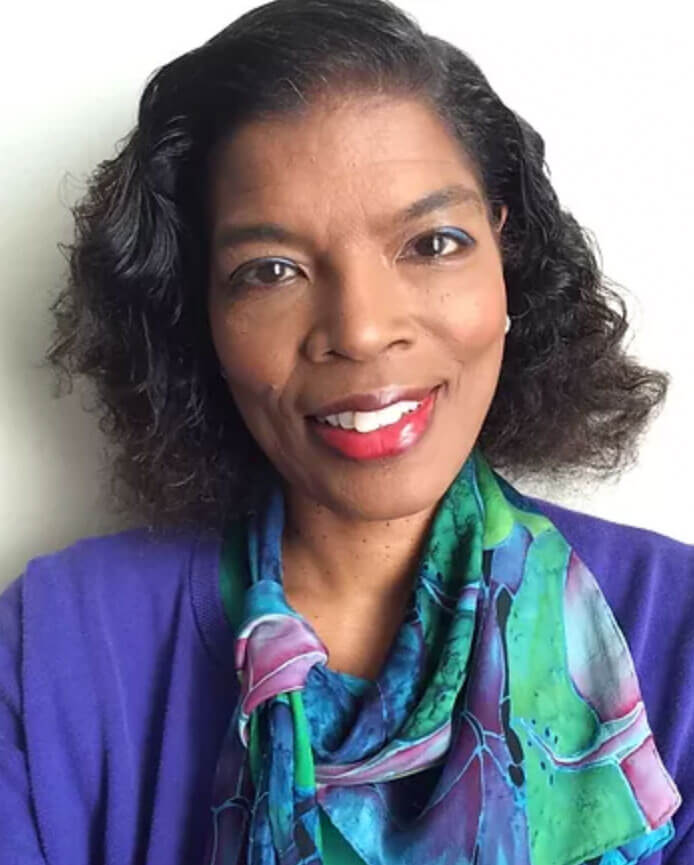 Paulette Richards survived a ten month stint in Senegal as a 2013/ 2014 Fulbright Scholar without contracting any tropical diseases, but sometime during her service as an artist in residence at the Institut français de Saint Louis, the puppet bug bit her hard. Co-curator of the Living Objects: African American puppetry exhibit at the University of Connecticut's Ballard Institute and Museum with Dr. John Bell, she holds a Ph.D. from the University of Virginia.
ayamedia.wixsite.com/paulette-richards
Physical Shadow Puppets on the Digital Stage with Tom Lee and Linda Wingerter
Wednesday, January 26: 10am-5pm (1 hour break at 1pm)
Cost: $110
Puppet Artists Linda Wingerter and Tom Lee will collaborate with participants on a shadow puppetry workshop with live video projection. Linda will lead the group in fabricating mechanized shadow figures and objects and Tom will direct the manipulation of these puppets using live feed video and light tables. Please note: Linda will be teaching remotely from her studio in Ithaca, NY.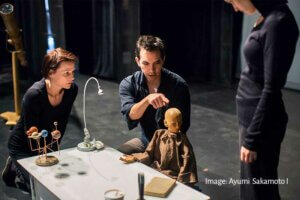 Tom Lee is a puppet artist, designer and director. He appeared on Broadway in War Horse, in Madama Butterfly at the Metropolitan Opera and creates original work that often explores the synthesis of manipulated objects, miniatures and puppets with the language of film and animation. Mr. Lee is co-director of the Chicago Puppet Lab and Chicago Puppet Studio. tomleeprojects.com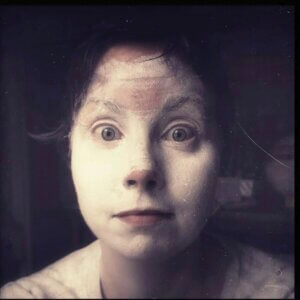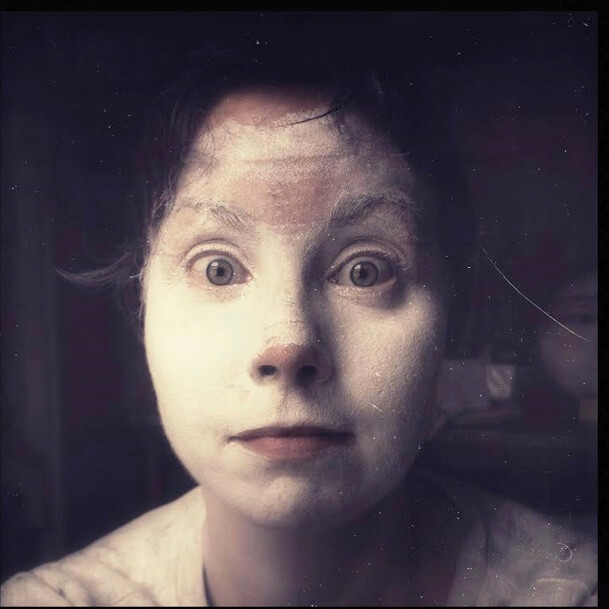 Linda Wingerter is a third generation puppetry artist building, teaching and performing puppets as The Stringpullers Co. in Ithaca, NY. She has a BFA in Illustration from the Rhode Island School of Design and has taught puppetry at Quinnipiac University, Fairfield University, and the Yale School of Drama. Working primarily in shadow puppet films, she specializes in simple, practical, and cheap "flat mechanics". Linda is a 2021 recipient of a Handmade Puppet Dreams Film Micro-Commission.
stringpullers.com