Your Puppetry Destination: Food, Drink, and Exhibitions
Come check out our brand new Pop Up Puppet Hub on the 4th floor of the Fine Arts Building. Bursting with site-specific activities, it's the perfect place to relax between shows, meet up with friends and make some new ones? Enjoy The Spoke & Bird Pop-Up Cafe (Suite 433) serving coffee, tea, winter soups and baked treats in a cozy, puppet-inspired setting. Check into Motel, a puppet show exhibition that doesn't move, created by Dan Hurlin (Suite 403). The Puppet Hub is also the host site for two photo exhibitions, "American Puppet Theater Today: The Photography of Richard Termine" (Suite 404) and "The Art of Basil Twist" (Suite 410). Next door to the cafe, explore Vancouver, an exhibit showcasing the original storyboards, puppets, sets and props designed and crafted for the made-for-film puppet theater collaboration with Ma-Yi Theater Company (Suite 433). And, if you didn't get a ticket to see as though your body were right, you can still pop in and check out the remarkable set designed for only seven audience members at a time (Suite 402). FREE, for all ages.

Hours: Opening Night, Wednesday, January 18: 8-9:30pm
January 19-29: Tuesday - Friday 10am-9pm; Saturday 9am - 9pm; Sunday 12-6pm 
Presented in Partnership with The Spoke & Bird and Fine Arts Building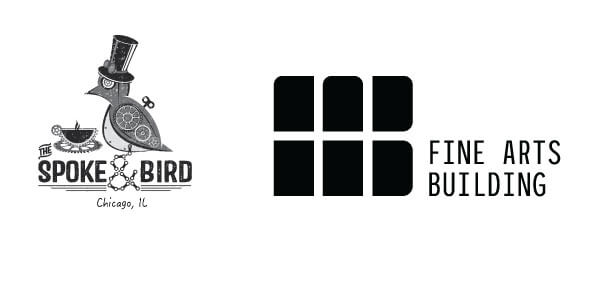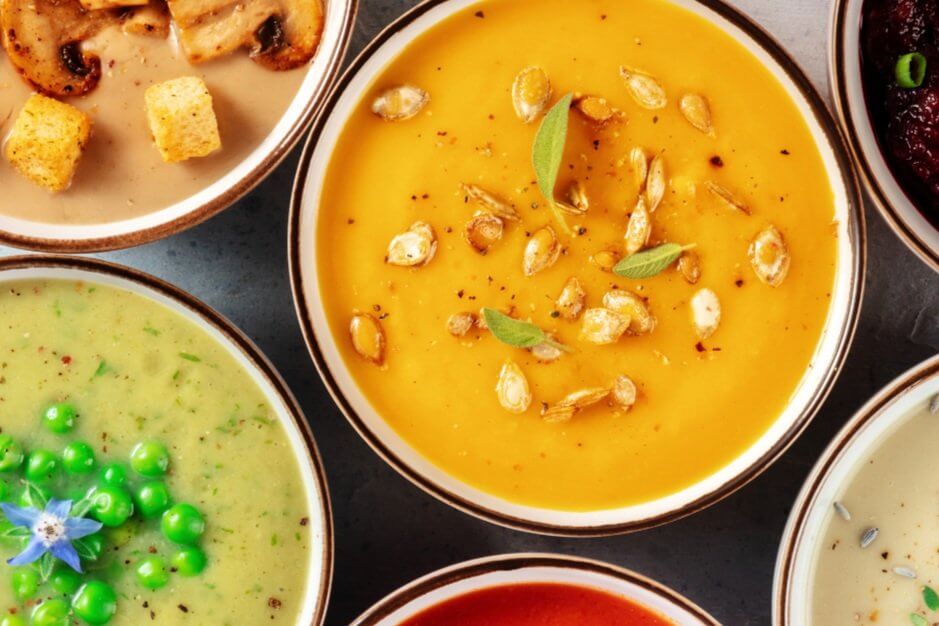 Chicago Puppet Festival Pop-Up Cafe
Presented by The Spoke & Bird Cafe and the Chicago International Puppet Theater Festival
Take a break between the many Puppet Hub shows and exhibits in this puppet-inspired pop-up cafe inside the Fine Arts Building, or just pop in to meet fellow puppetry enthusiasts for coffee, tea, winter soups and baked treats.
By Dan Hurlin
"A world-class contemporary art installation…so magical and odd…The entire experience is mesmerizing and tantalizing."
– Art Spiel
A curious, half-scale motel awaits you with appropriately diminutive accouterments like packaged soap and plastic wrapped cups. A woman sits listening to a varying soundscape of crickets, dogs, trucks rumbling by against a backdrop of the droning sound of Nixon testifying in front of a grand jury during Watergate, or the January 6th congressional hearings, depending on the day of your visit. Puppeteer and sculptor Dan Hurlin explains:
"a motel is a liminal space, situated inconclusively between a departure and an arrival. It is a way station between what happened before, and what happens next. Far less brutal than Trump's vision for our Southern border, a motel is a temporary detention center of sorts (albeit a voluntary one), where the inhabitants hold up and wait with eager anticipation for the future, or a fearful dread of it."
Presented with support from Cheryl Henson.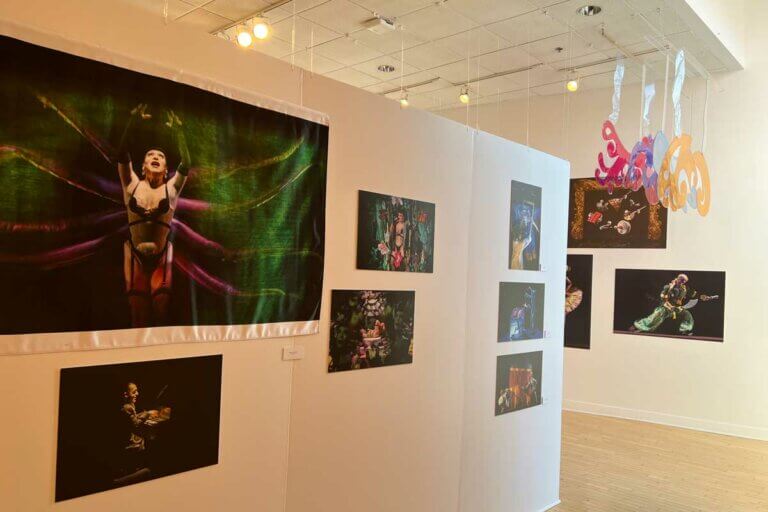 The Jim Henson Foundation Presents
American Puppet Theater Today:
The Photography of Richard Termine
New York-based photographer Richard Termine has documented American puppet theater for over 30 years. Termine's work captures the animated gesture of the puppet in still images. Images and objects in this exhibition, including photographs of Jim Henson at work, illustrate the dynamic range of puppet theater being created by a vibrant community of artists in the New York City area, as well as some of the excellent work presented at national puppet festivals across the United States. A special section, "Puppetry During the Pandemic," celebrates resilient puppet artists who continued to create and perform new work over the past two years.
With support from Cheryl Henson and The Jim Henson Foundation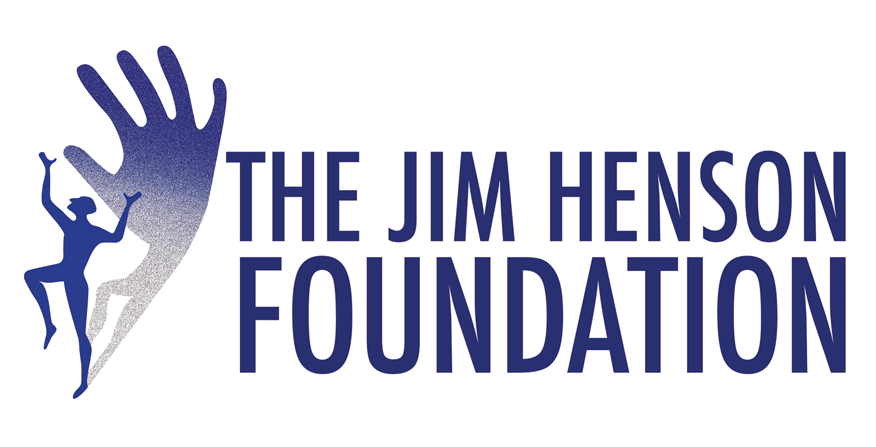 As seen by Richard Termine, presented by Tandem Otter Productions
Photographer Richard Termine's keen eye zooms in on the exceptional work of one of the United States' most prolific and versatile puppeteers, festival artist Basil Twist.

With support from Cheryl Henson and The Jim Henson Foundation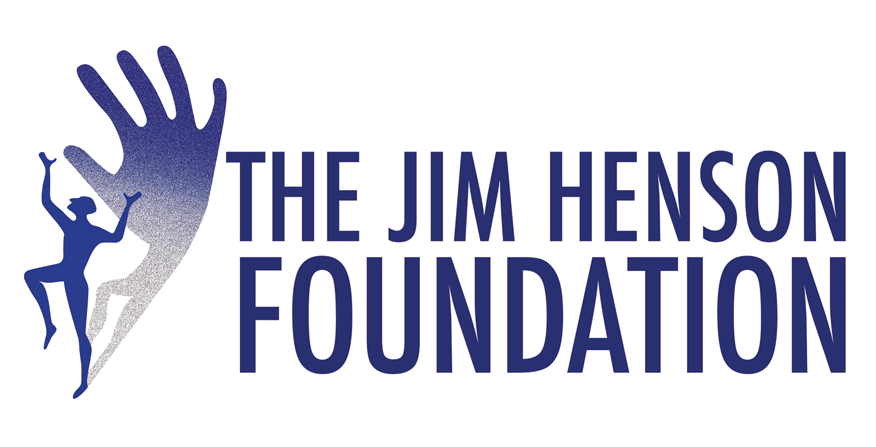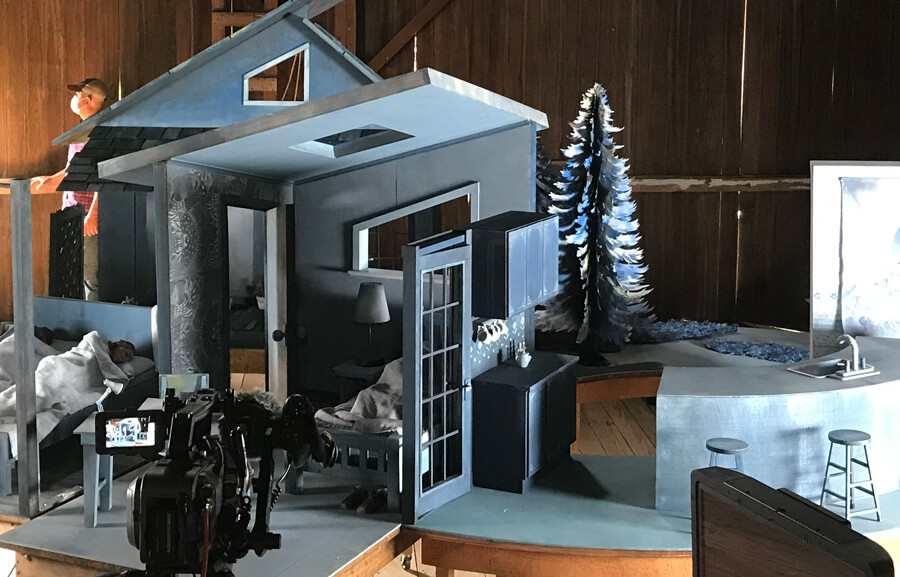 Presented by the Chicago International Puppet Theater Festival's Chicago Puppet Studio
See the the original storyboards, the cast of puppet characters, and the miniature sets and props designed and crafted by the Chicago Puppet Studio for Vancouver, the multi-award winning, made-for-film puppet theater  collaboration initiated in 2020 by Ma-Yi Theater Company, in association with The Chicago International Puppet Theater Festival, and directed by Ralph B. Peña.