Exhibitions/Installations
Exhibitions/Installations
Occasionally the Festival has the opportunity to present exhibitions of puppet-related creations: paintings, designs, photography or sculpture, for examples. During the January 2022 Festival, don't miss The Plastic Bag Store, an immersive experience and installation of perplexingly permanent, and plastic proportions!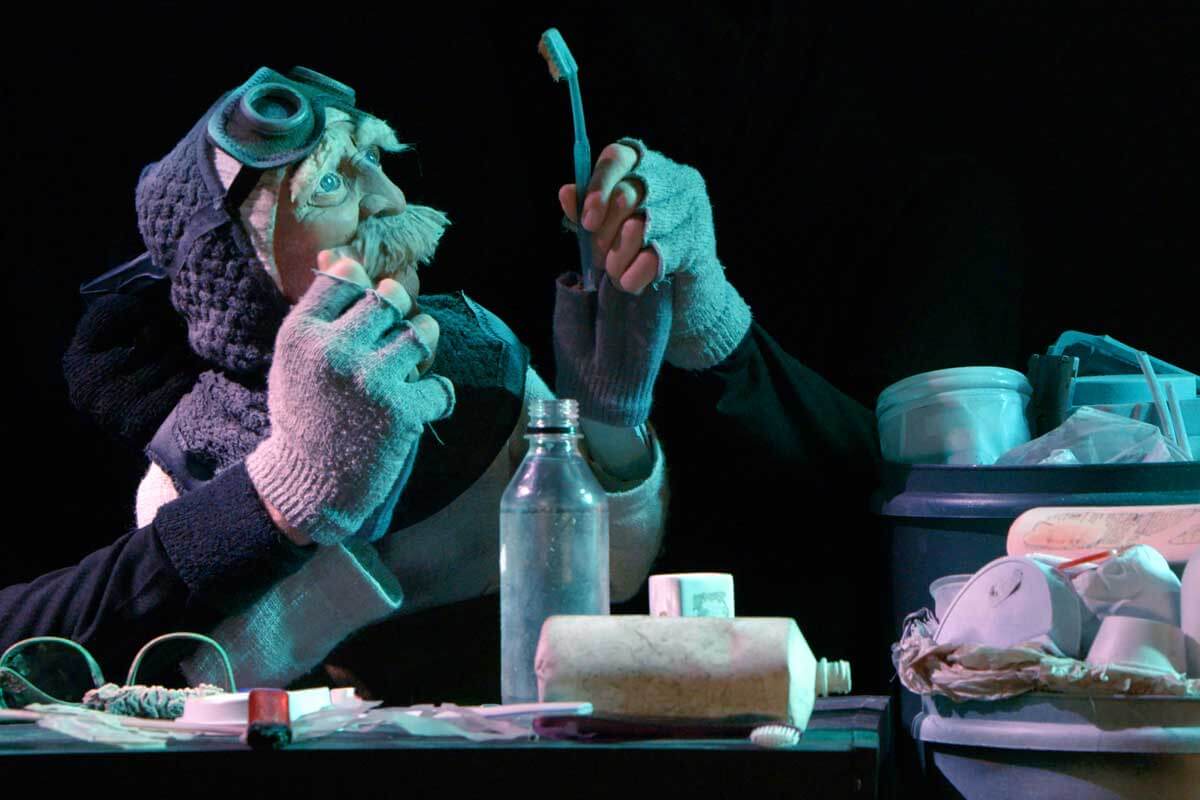 The Wrigley Building North Tower
410 N. Michigan Ave., Chicago, IL
Chicago Puppet Fest presents The Plastic Bag Store. The Festival's "anchor attraction" is open for the duration of the festival in a street-level storefront in Chicago's Wrigley Building. New York artist Robin Frohardt's tragi-comic ode to the foreverness of plastic appears to be a storefront grocery, but it's actually stocked with hundreds of hand-made items—all crafted from organic NYC trash.