Showcase tickets now on sale!
The Chicago Puppet Lab is a developmental lab for Chicago artists creating new, original puppet theater work. This cohort of artists from a variety of creative backgrounds and with a range of puppetry experience has been meeting weekly with co-Directors Blair Thomas and Tom Lee since October. Join us to celebrate their growth and discoveries in this showing of works in progress.
Tickets $15 (student/senior $10)
Recommended for Ages 14 and up
Fine Arts Building
410 S Michigan Ave, Studio 433
Chicago, IL 60605
Thursday, June 2 at 7:30pm
Saturday, June 4 at 7:30pm
Both performance dates for Program A include the 4 following works in progress:
Into the Weddell Sea
Veronica Rodriguez
with Rocio Chio Cabrera, Brian Boller, and Brandon Boler
Music by: Sam Sage with Sophia Vitello on vocals
Enjoy a family-friendly adaptation of Ernest Shackleton's Endurance Expedition to the South Pole highlighting the qualities needed to be a good explorer and how positivity and perseverance can conquer any wild situation
The Story of Lady Li
The Paper Whisperers (Honglan Huang + Yiwen Wu)
With Qinyue Yu
Music by: Lorenzo Goehr
The Story of Lady Li imagines an epic encounter between two historically lesser-known female artists, both of whom were known as Lady Li.
The Mild Goose Chase
Chi Clowns (Shay Turnage, Carmen Kingsley, & Agnotti)
A clown experiences a major life change and enters into a surreal world. We will witness her encounter obstacles, memories, and nature, while experiencing grief, loss, and joy.
Melodies from the Void
Mike Oleon
with Joey Meland
'Melodies from the Void' is a collection of short 'seances' for spirits to inhabit a collection of fantastical puppets and objects designed, built, and brought to life by Mike Oleon.
Friday, June 3 at 7:30pm
Saturday, June 4 at 2:00pm
Both performance dates for Program B include the 4 following works in progress:
Celestial Ballad
Caitlin McLeod
A little bear searching for safety follows the voices in the Aurora Borealis pulling her on a journey North, encountering many other creatures along the way. Incorporating folklore and myths of various Northern communities around the world.
The Chronometer
Myra Kalaw
With Larry Leopoldo, CIRCA-Pintig
A triptych of 3 poems in shadow, image and scroll, set to the flow of a water chronometer.
The Cardboard Dollz
Kayla Pulley
A goofy but intelligent black girl's perception of the world.
The Archivist: An Introduction of Impossible Acquisitions
ProudFist Puppetry
Andrew Marchetti
Back from an exotic safari, through a lost jungle, and possibly the tip of the north pole, Professor. J. M. Bell invites to his private study for a private introduction to rare and mythical beasts, enchanted flora and whimsical creatures who all live in harmony with the professor where their shy demeanor melts away and brings them to life!
Running Time: Approx 90 min
Parking: Public transportation is encouraged. Parking is available in the South Grant Parking Garage, and the door is 30 feet from the building. No parking validation is available. There are also paid parking lots on Wabash at Roosevelt and Van Buren.
The Chi Clowns (Agnotti Cowie, Carmen Kingsley, Char Lee, and Sharaina Latrice Turnage)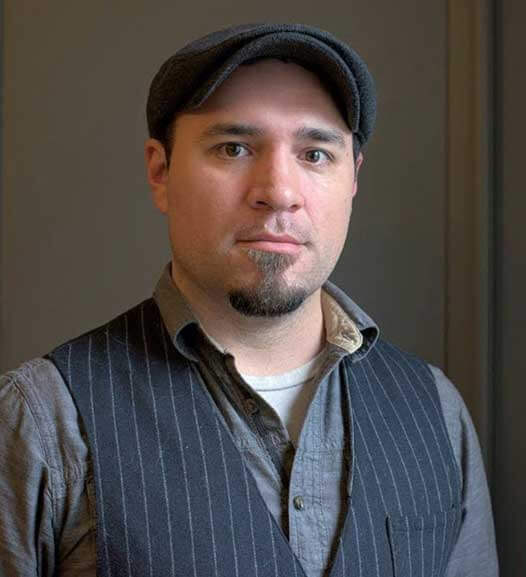 Andrew Marchetti (He/Him) has had the joy and privilege to write, perform, design, collaborate and puppeteer both on-stage and underneath with Filament Theater, Otherworld, Oracle, BoHo, The Plagiarist, Chicago Fringe, RBP, Strawdog, Northwestern University, PayPal, and now, The Major Lift. Andrew is a BFA graduate from the University of Northern Colorado.
IG: @proudfistpuppet
FB: Andrew Marchetti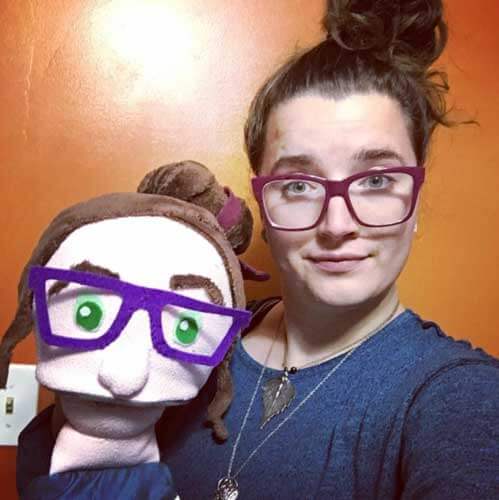 Caitlin McLeod (she/her) is a costume, scenic, and puppet designer. Most recent credits include: When Harry met Rehab (Greenhouse); Hershel and the Hanukkah Goblins (Strawdog); Diamond's Dream, The Very Hungry Caterpillar Show (Chicago Children's Theatre); Stick Fly (Writers Theatre); Exquisite Corpse; The Walls of Harrow House (Rough House); Mlima's Tale (Griffin Theatre); Shipwrecked (Oil Lamp); Whose Body ; The Man Who Was Thursday; Bunny's Book Club (Lifeline); The River (Boho); and The Ballad of Romeo and Juliet (American Myth Center, NC). She also is a co-founder of the Chicago based costume crafts business Craftiga. She earned her MFA at Northwestern University. CaitlinMcLeodDesign.com
IG: @CaitlinMcLeodDesign
FB: Caitlin McLeod DesSoye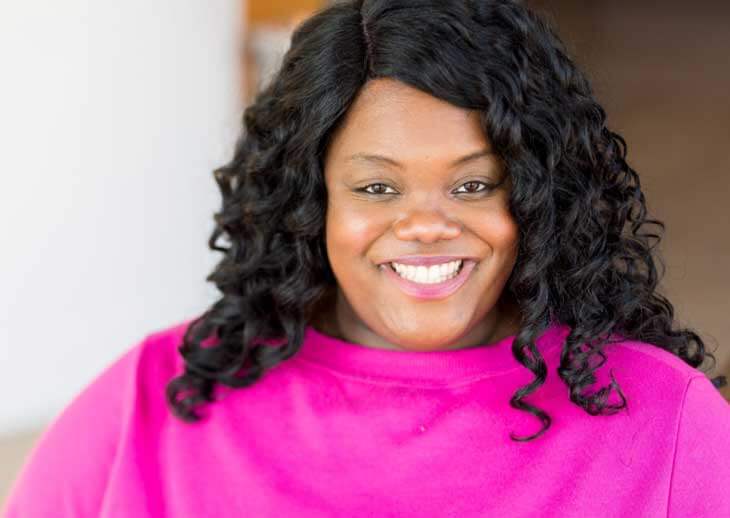 Kayla Pulley (She/Her/Hers) is a black Hufflepuff and graduate of Columbia College Chicago.  A Jill of all trades, Kayla has performed theater, improv, stand-up, sketch comedy and burlesque in various theaters across the US.  In addition to performing she also produces and writes her web series "The Rachelorette" which can be found on Youtube. She is a proud member of the spoken word Improv Collective PREACH!  Miss Pulley is also Co-founder of the all black female sketch comedy group Bosses N Bonnets. Kayla is an understudy for the Second City Mainstage, as well a faculty member of their Training Center. During business hours Kayla is a teaching artist for Playmakers Laboratory (formerly Barrel Of Monkeys) as well as Humor 4 Hope.
Twitter and IG: @Da_Rachelorette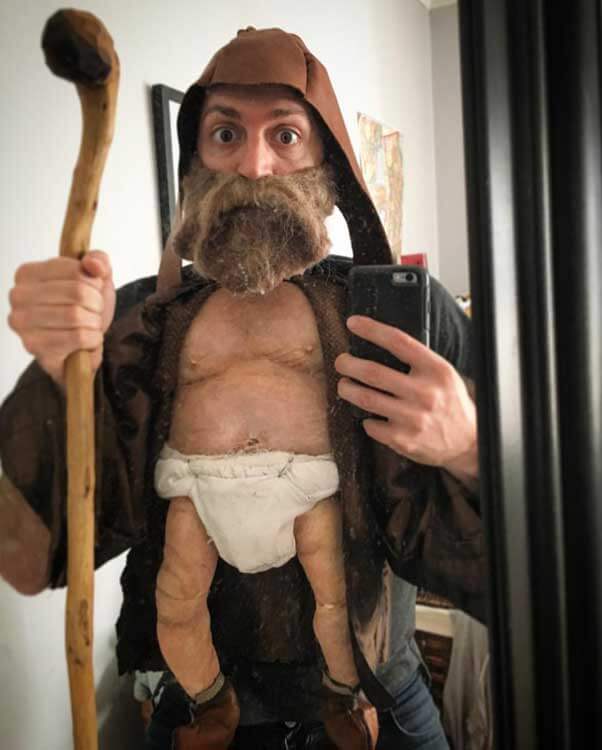 Mike Oleon (he/him) is a founder and Artistic Director of Rough House, a Chicago-based puppet arts organization. He produces Nasty, Brutish & Short: A Puppet Cabaret, for which he was a curator for 6 years. Chicago credits include: House of the Exquisite Corpse, Sad Songs for Bad People, Cicada Summer, Ubu the King, Invitation to a Beheading, Harrow House, Living Room Tour (Blair Thomas & Co.) Swan Lake (Redmoon, Chicago Symphony Orchestra) The Cabinet (u/s, Redmoon). Touring: Ichthyodyssey (National Puppetry Festival), Murder Ballads (Open Eye Toy Theater After Dark Festival) Education: BA, UCLA School of Theater, Film & Television.
IG: @oldtimeyAF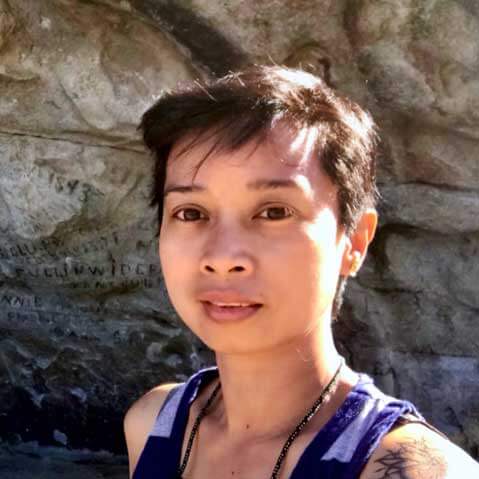 Myra Kalaw (She/Her) Born & raised in the Philippines, and transplanted to Chicago at age 16, Myra Kalaw is a poet and a book & paper artist. She has lived and worked in Chicago for over 30 years, has worked with the local CIRCA Pintig Community Theater and The Bread & Puppet Theater of Vermont. The Chicago Puppet Lab will be her first ever formal theater training, and builds on the fun puppetry classes she took last summer with the Chicago International Puppet Festival.
IG: @cubivino, @myrakalaw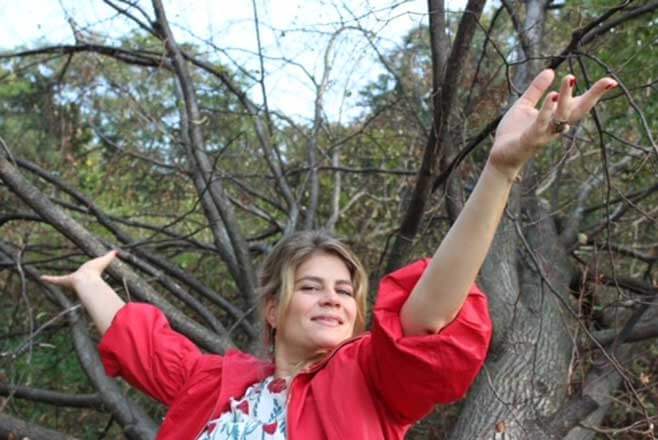 Verónica Rodríguez (She/ her, Puerto Rico) is a director, writer, performer, actress, and producer. She graduated in 2005 from the University of Puerto Rico with a major in Performing Arts. In 2019, She finished an MFA in Experience Design at the University of Colorado Boulder. She has trained, directed and collaborated with different theater companies in Spain, England, Italy, Puerto Rico, and USA. Her original work has been experienced in different festivals like; In/Visible Cities & Urban multimedia Festival in Gorizia, Italy, FIND Festival in Cagliari/Italy, A Night at the Museum-Denver Museum of Science & Nature, and Itinerant Performance Art Festival in New York City. Veronica has a passion for Children's theater. Her original immersive play for children Skeleton's Adventure with a Wacky Witchy Bruja has been staged seven times since 2010, winning No Proscenium's Viewer's Choice Award for Best Online Immersive Show in 2020.  In 2021, she worked as the creative director and co/writer of Boxed Experience, a multimedia theatrical escape-room. She is currently working on a commissioned performance with Swiss artist Stofer&Stofer which will open in Lucerne, Switzerland in 2022. As well as being part of the panel of jurors in MarteLive Europe Festival 2021. For more information go to www.vrgdesigns.com or LinkedIn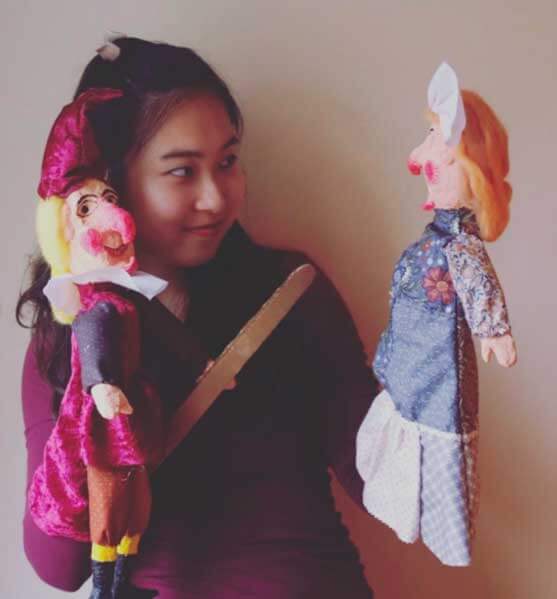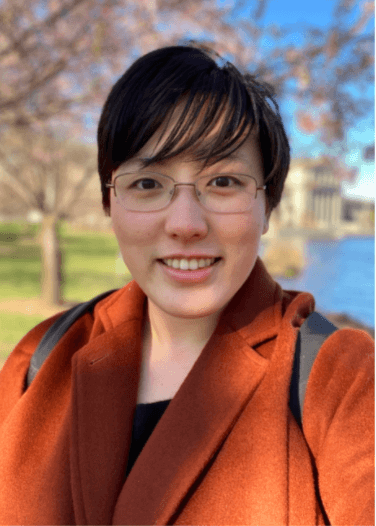 Paper Whisperers: Yiwen Wu (She/Hers) & Honglan Huang (She/Hers)
The Paper Whisperers was founded by two graduate students who are currently studying traditional Chinese literature and Chinese theater history. We are interested in translations and adaptations, using paper as our main storytelling medium.
IG: @PaperWhisperers