The Chicago Puppet Studio is the design and manufacturing arm of The Chicago International Puppet Theater Festival organization creating original puppetry elements for theaters and theater artists nationally. Under the leadership of studio co-founders Blair Thomas and Tom Lee, a small team of highly-skilled builders and designers create, manufacture and implement puppetry designs into productions for theater, opera, tv, film, etc. Services range from the design and creation of a suite of puppets, to creation of integrated theater concepts featuring object manipulation, to building unique puppet set design for film work to assisting with the rehearsal and performance process to assure the puppets are manipulated to greatest effect. The Chicago Puppet Studio works in all puppetry styles (shadow, bunraku, marionette, plush, large scale spectacle, etc.) and materials (latex, foam, wood, metal, etc.) to bring artistic clients' ideas into full creative fruition.
Christmas Carol (2022)
The Chicago Puppet Studio is engaged by The Alliance Theater in Atlanta to work on Christmas Carol—designing, mechanizing and animating the Ghost of Christmas Past (images coming soon).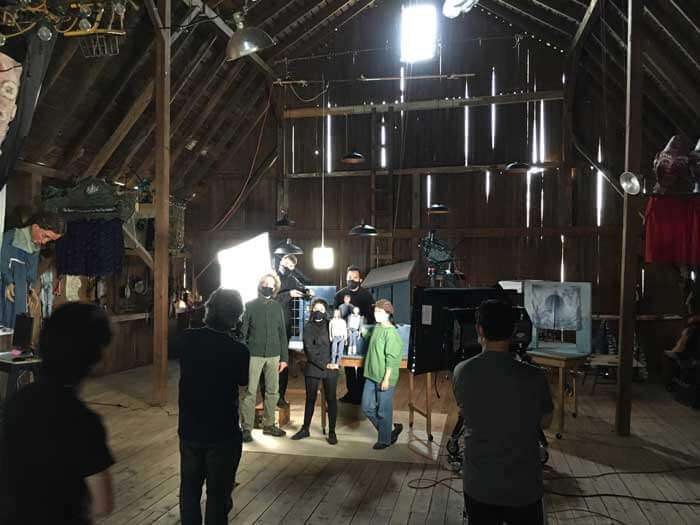 Vancouver (2020)
Chicago Puppet Studio in collaboration with Ma-Yi Theater creates this made-for-film puppet theater production including storyboard, cast of puppet characters, fully furnished animated puppet scenes, sound integration and full production arrangements. Photo: The Ma-Yi and CPS team prep at the Tiny Tempest farm.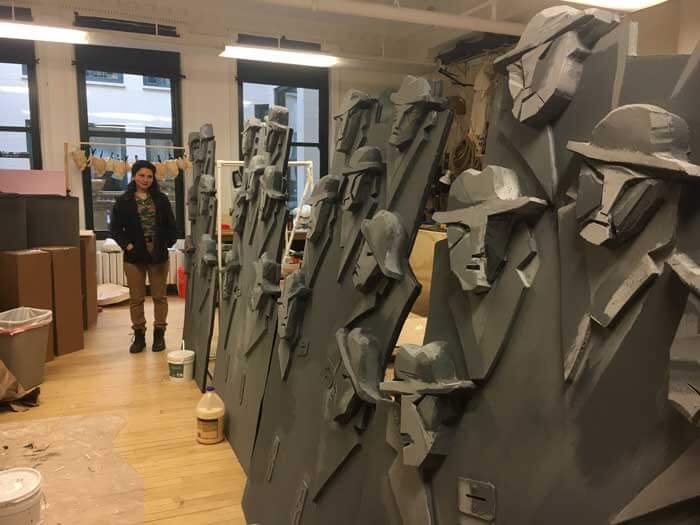 Candide (2020)
Chicago Puppet Studio builds14 custom puppets for Director/Designer James Ortiz's production of "Candide" at Milwaukee's Skylight Music Theater.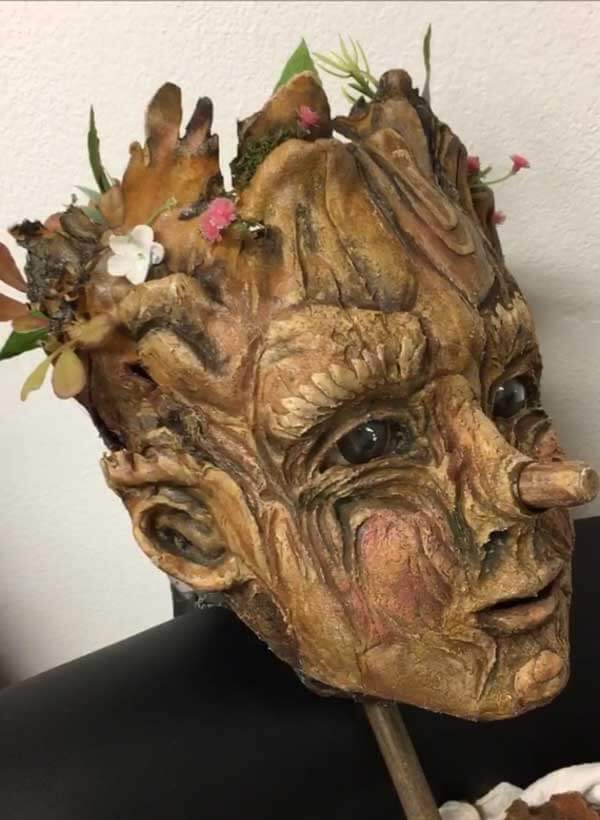 Pinnochio (2019)
Chicago Puppet Studio designs and builds this Jeff Award nominated Pinnochio for the The House Theatre's production. Photo: Pinocchio's life-like eyes complement the wood layering effect achieved by Designer KT Shivak.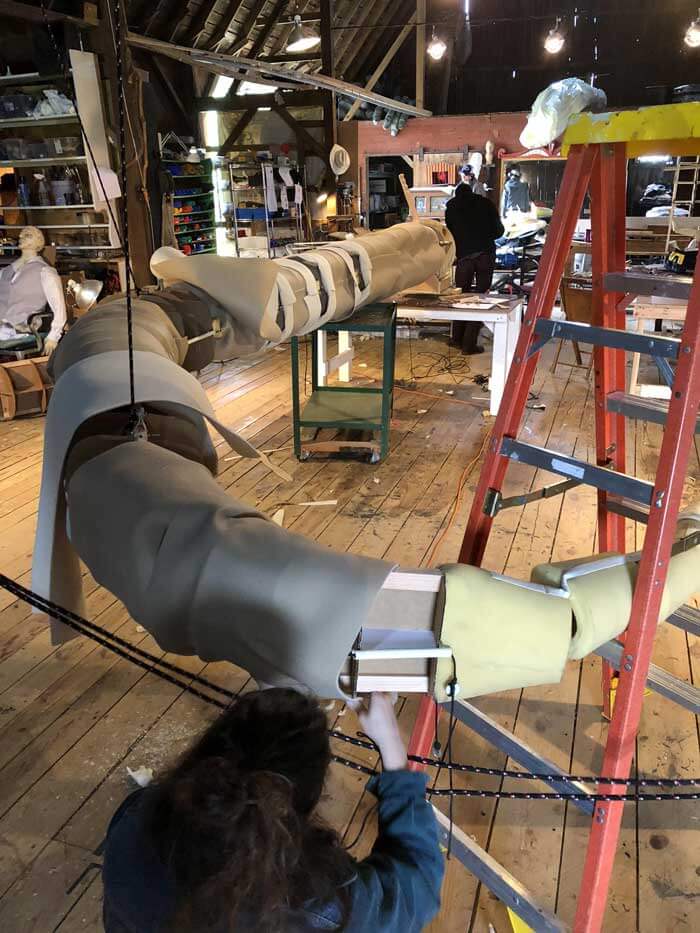 20,000 Leagues Under the Sea (2018)
Chicago Puppet Studio builds the epic squid for Lookingglass Theatre Company's production.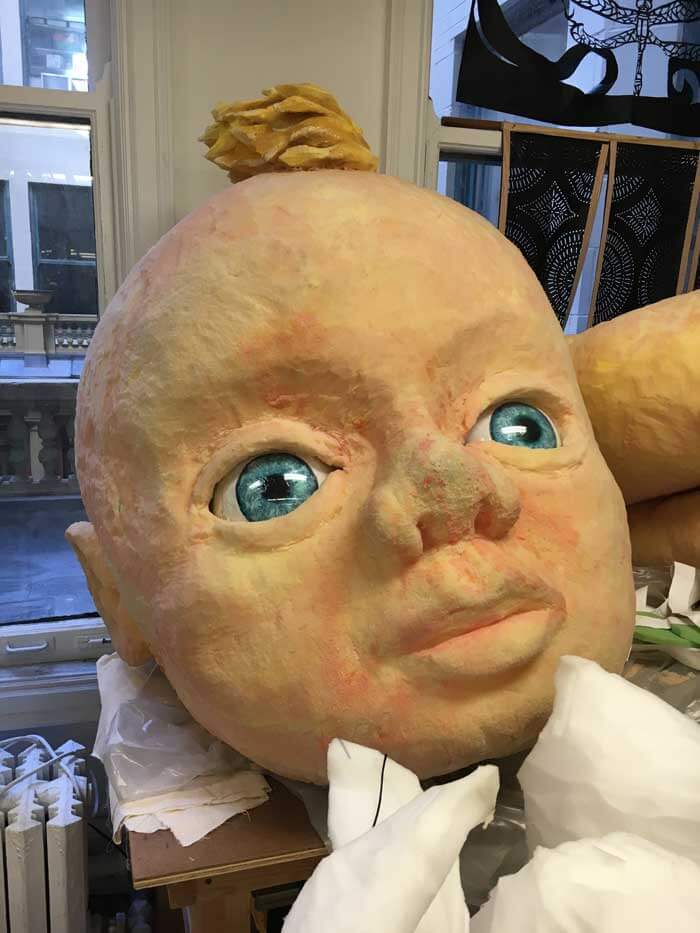 The Steadfast Tin Soldier (2018-19)
Chicago Puppet Studio builds The Steadfast Tin Soldier – Lookingglass Theatre Company.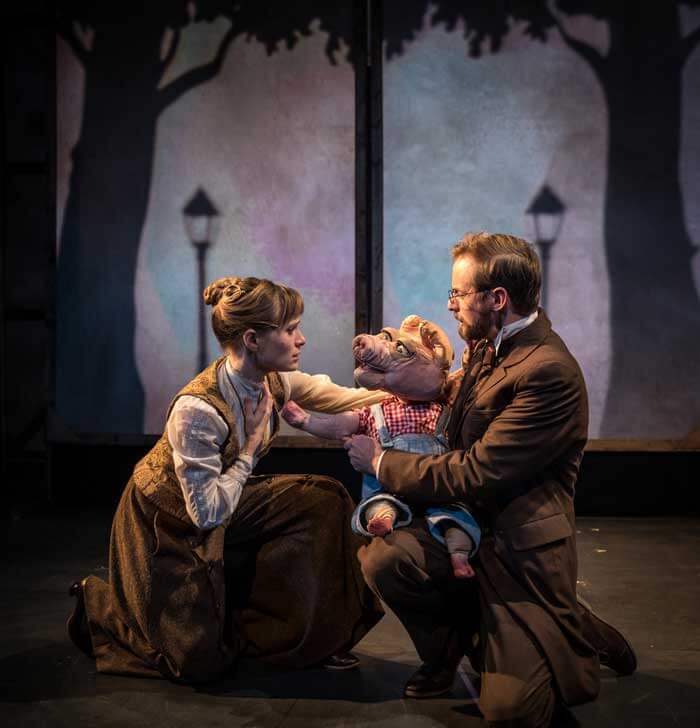 Mr. and Mrs. Pennyworth (2016-17)
The Puppet Studio builds numerous puppets for Jeff nominated Mr. and Mrs. Pennyworth. Photo Liz Lauren.