Spring 2023 Living Room Tour
Spring Living Room Tour: April 27-29, 2023
The Spring 2023 Living Room Tour events are intimate fundraisers in special settings. Always a wonderful time, each of these intimate fundraisers takes place at a special, location with unique food, drink and performance. It will include performance by Alex and Olmsted internationally acclaimed puppet theater and filmmaking company based in Maryland, USA. Funds raised support The Chicago International Puppet Theater Festival and the FREE Neighborhood Tour. Event Co-Chairs: Liz Aviles, Alicia Bird, & Jackie Zydeck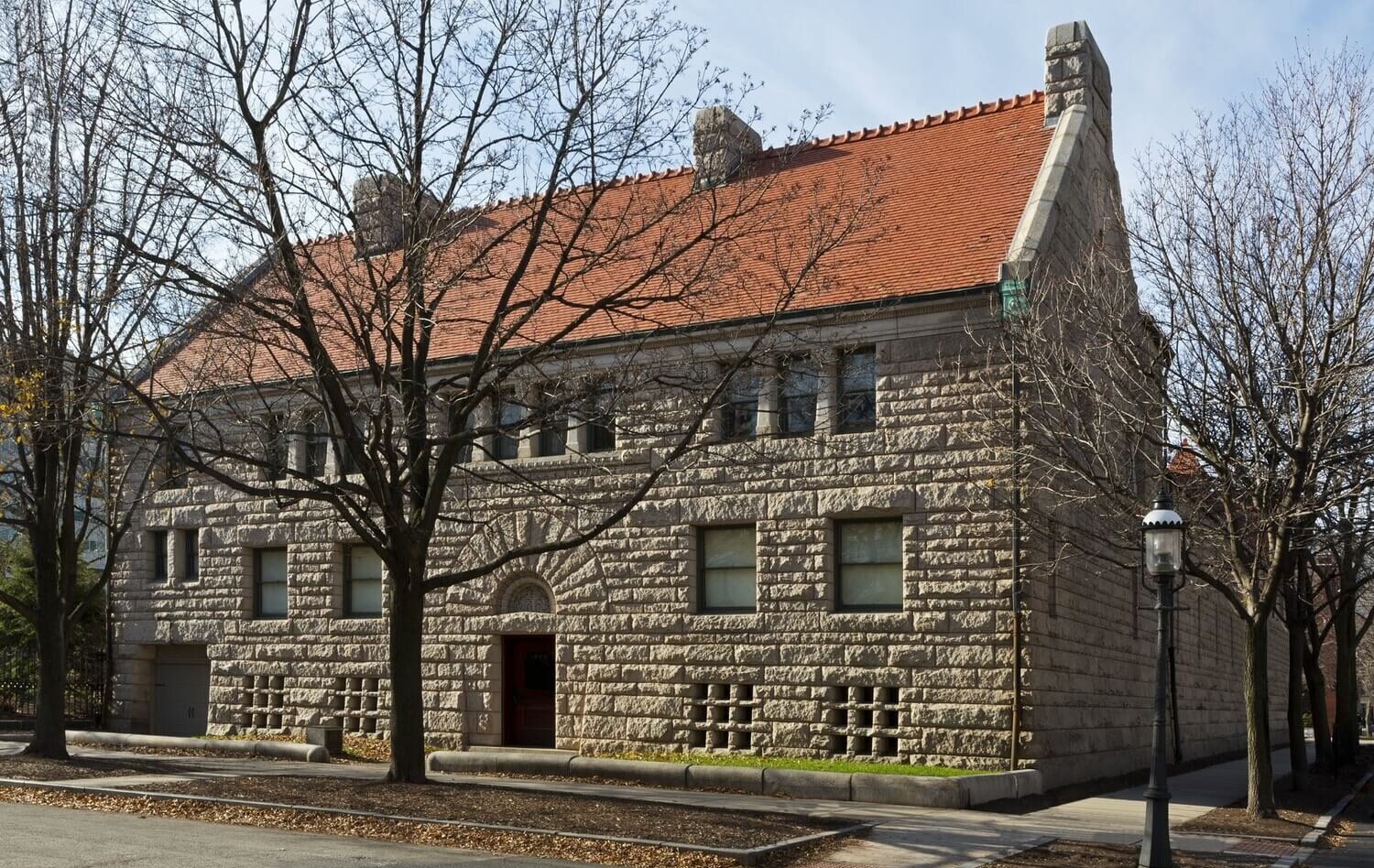 Chicago's Prairie District
Thursday, April 27 at 6:30pm
Hosted by Alicia Bird & Glessner House
Co-hosted by Kim Ohms, The Spoke & Bird
Designed to be a departure from Victorian architecture, the Glessner House inspired a new wave of domestic design and it remains an architectural treasure in Chicago's Prairie District just South of the Loop.
Parking: Ample street parking on 18th between Indiana and Prairie. Some restrictions as well as paid parking options in the area.
Transit: A few blocks from the 29/62 State St. busses or the 3/4 Michigan Ave. busses. 15 minute walk from the Cermak-McCormick Place Green Line stop.
Accessibility: Not ADA accessible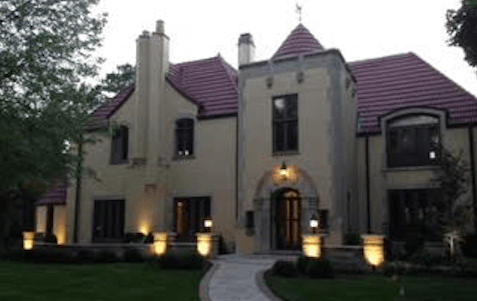 Friday, April 28 at 6:30pm
Hosted by Deb & Andy Wolkstein
Co-hosted by Julie Moller
This Prohibition-era "French Eclectic" estate home (1928) features the steep asymmetrical roofs and dominant tower bay typical of the architecture style as well as the original, deep red ceramic-tiled roof and original fixtures. Built by the renowned Buurma Brothers, it was renovated and styled to honor the integrity of this early 20th century home.
Parking: Ample street parking on Franklin and surrounding streets. No restrictions.
Transit: A 14 minute walk from the Harlem Ave. and Division St. stop of the 307, 318, and 90 busses.
Accessibility: Not ADA accessible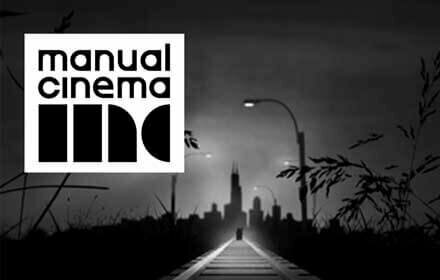 Saturday, April 29 at 6:30pm
Hosted by Manual Cinema Studios
Co-hosted by Kristy Moran, Jackie Zydeck & Theodore Phillips, Elizabeth Basile
Manual Cinema's studio; originally a machine shop, now a refurbished, heavy timber industrial building, is home to Chicago's shadow puppetry masters, Candyman film collaborators and creators of the Frankenstein performance seen in the January 2023 Festival.
Parking: Limited free street parking available, please give yourself extra time to park.
Transit: A 3 minute walk from the Western Pink Line Stop.
Accessibility: ADA Accessible. Please email info@chicagopuppetfest for more details.
$150 Ticket includes wine/beer, supper, performance and light dessert
$250 Benefactor Ticket adds an additional contribution and includes a special goodie bag upon your departure.
Thank you in advance for respecting each other and our hosts as they generously welcome us to these private locations. We will adhere, as needed, to the Centers for Disease Control and Prevention (CDC) Covid-19 guidelines for all Living Room Tour locations. There are currently no restrictions.
Due to the very intimate size of these events, we have a strict No Refund policy. If you are unable to use your tickets for any reason or the event is cancelled or shifted due to weather, your payment will be considered a donation and you will receive a letter for your taxes. Thank you for your understanding.
2023 Living Room Tour Committee
Liz Aviles
Elizabeth Basile
Gary Benz
Sophia Biller
Alicia Bird*
Leah Bohannon
Matthew Braun
Cheryl Lynn Bruce * & Kerry James Marshall
Irena Čajková
Amber Creger
Scott Golas
Mary Jane Maharry
Maureen Mizwicki*
Klára Moldová
Julie Moller*
Kristy Moran *
Kim Ohms * & Joe Novelli
Jes * & Leesa Sherborne
Jordan Shields *
Eva Silverman
Steven Widerman
Deb & Andy Wolkstein
Pat Yuzawa-Rubin*
Jackie Zydeck & Theodore Phillips
* indicates member of the Board of Directors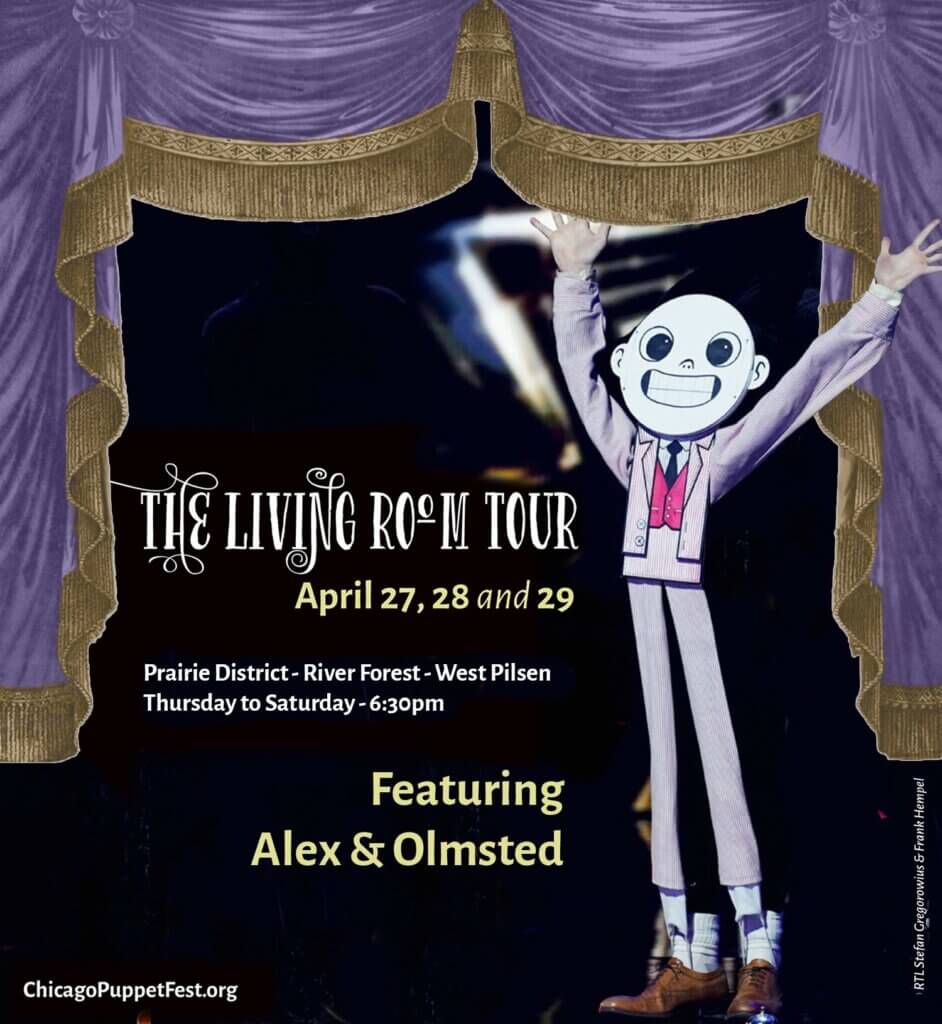 View a snippet of the 2017 Living Room Tour in this video by Columbia College Chicago's The Doc Unit.