Fall 2021 Living Room Tour
Fall Living Room Tour: November 11-13, 2021​
Intimate fundraisers in special settings. Always a wonderful time, each of these intimate fundraisers takes place at a special location with unique food, drink and performance. Special support provided by Sandra & Michael Perlow! The events will be following CDC social distancing guidelines at the time. The funds raised support The Chicago International Puppet Theater Festival. Limited space available.

This event has ended, please join us again in the spring!
$150 Ticket includes wine/beer, supper, performance and light dessert.
$250 Benefactor Ticket adds an additional contribution and includes a special goodie bag upon your departure.
$500 Benefactor Plus Ticket adds extra support to the Festival and includes a special VIP opportunity. Contributions are tax-deductible to extent allowed by law.
2021 Living Room Tour Committee
Event Co-Chairs: Maureen Mizwicki, Kim Ohms and Jackie Zydeck
Sylvia Barrios
Elizabeth Basile
Leah Bohannon
Sarah Donovan & Jordan Shields* Joanie Friedman
Caitlin McLeod
Maureen Mizwicki*
Klára Moldová
Julie Moller*
Kim Ohms* & Joe Novelli
Jackie Zydeck & Theodore Phillips
Anna Seifert*
Eva Silverman
Rick Stoneham
Steven Widerman
*Board Member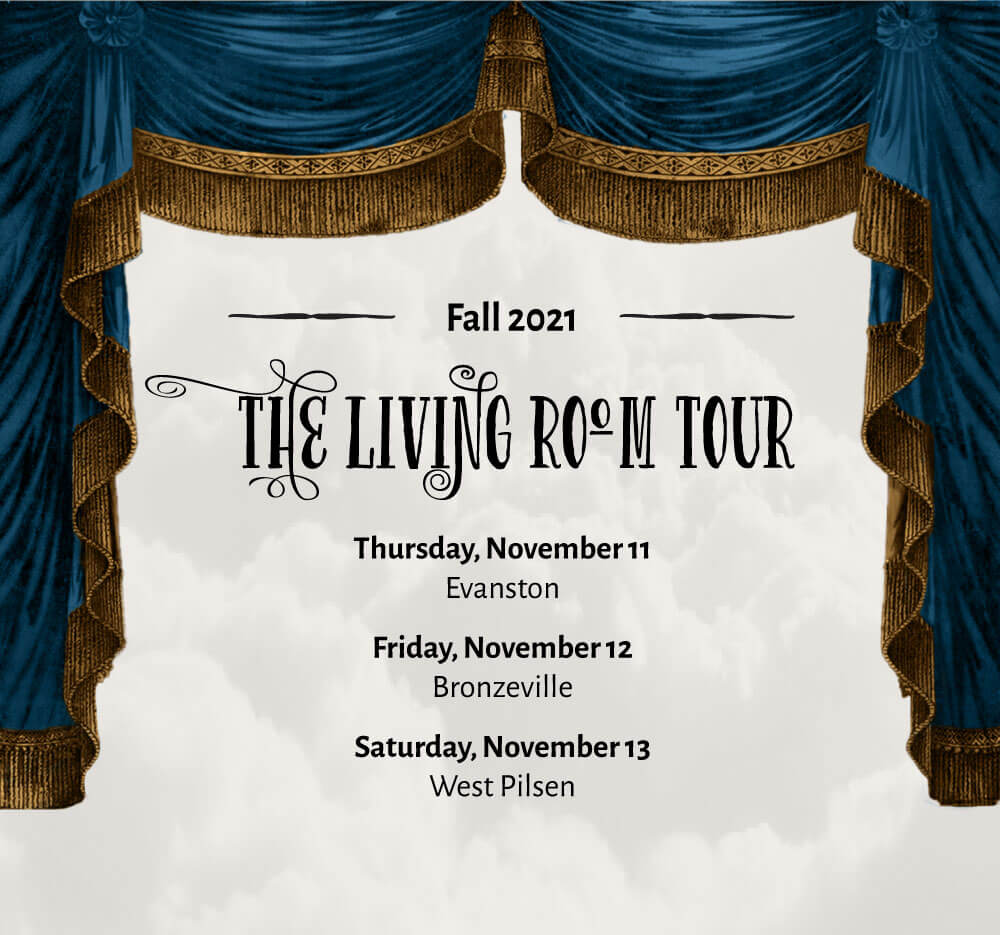 The Living Room Tour will feature work by Brooklyn-based puppet artist and theater maker, Nick Lehane as he previews his upcoming festival performance with a special excerpt from Chimpanzee.
"Chimpanzee" — climb[s] into our hearts.
– The New York Times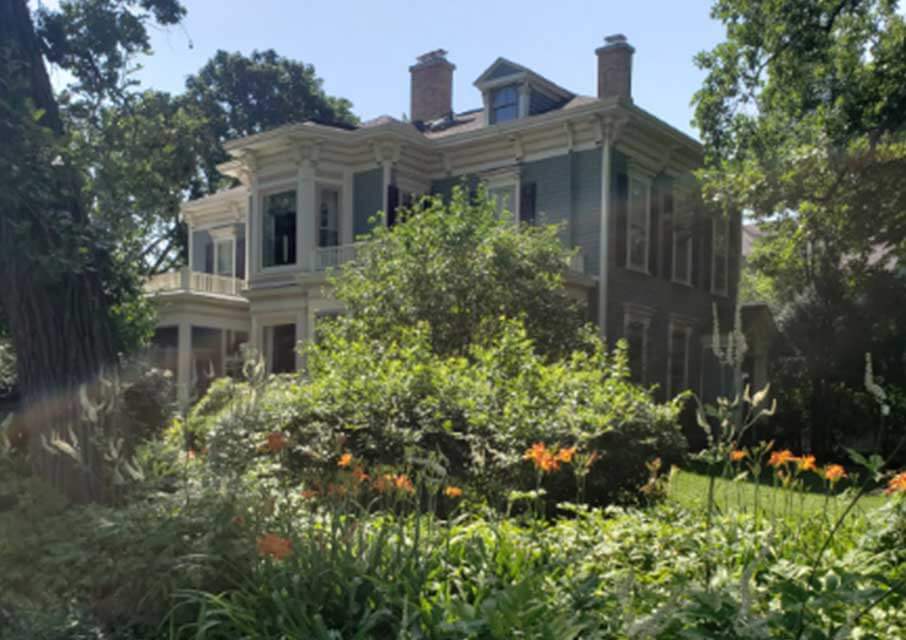 Evanston, Illinois in the North suburbs
Thursday, November 11 at 5:30pm
Hosted by Jes & Leesa Sherborne at their home, a gracious 1870's lakefront residence, renovated in the 1930's to the Italianate Victorian style.
Free street parking as well as metered parking immediately North of the residence.10-12 minute walk from the Davis St Metra stop and the Davis St Purple line El stop.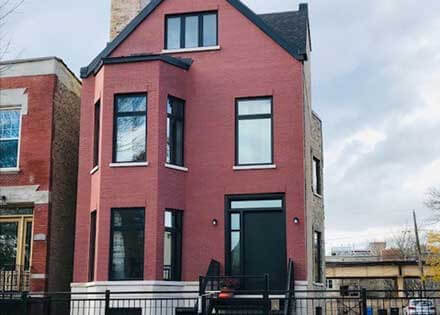 Chicago's Bronzeville Neighborhood
Friday, November 12 at 5:30pm
Hosted by Cheryl Lynn Bruce & Kerry James Marshall at their home, a surprisingly contemporary and totally rebuilt 1883 Victorian in the heart of Chicago's historic Bronzeville neighborhood.
Ample free street parking available. 2 blocks from the CTA Green Line Indiana stop.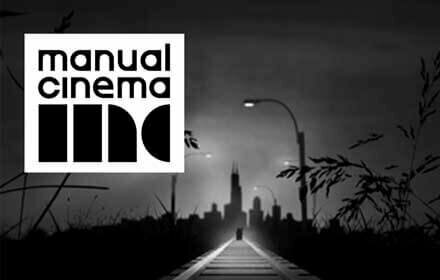 Chicago's West Pilsen Neighborhood
Saturday, November 13 at 5:30pm
Hosted at Manual Cinema at their new studio; originally a machine shop, now a refurbished, heavy timber industrial building, home to Chicago's shadow puppetry masters and recent Candyman film collaborators. Co-hosted by Kim Ohms & Joe Novelli, Jordan Shields & Sarah Donovan
Limited free street parking available, please give yourself extra time to park. ADA Accessible. Please email info@chicagopuppetfest for details.
Refunds: Due to the very intimate size of these events, we have a strict No Refund policy. If you are unable to use your tickets for any reason or the event is cancelled or shifted due to weather, your payment will be considered a donation and you will receive a letter for your taxes. Thank you for your understanding.
Health: Guests must provide proof of vaccination at the door. Thank you in advance for respecting each other and our hosts as they generously welcome us to these private locations.
View a snippet of the 2017 Living Room Tour in this video by Columbia College Chicago's The Doc Unit.