Chicago Puppet Fests presents:
Manual Cinema:
Frankenstein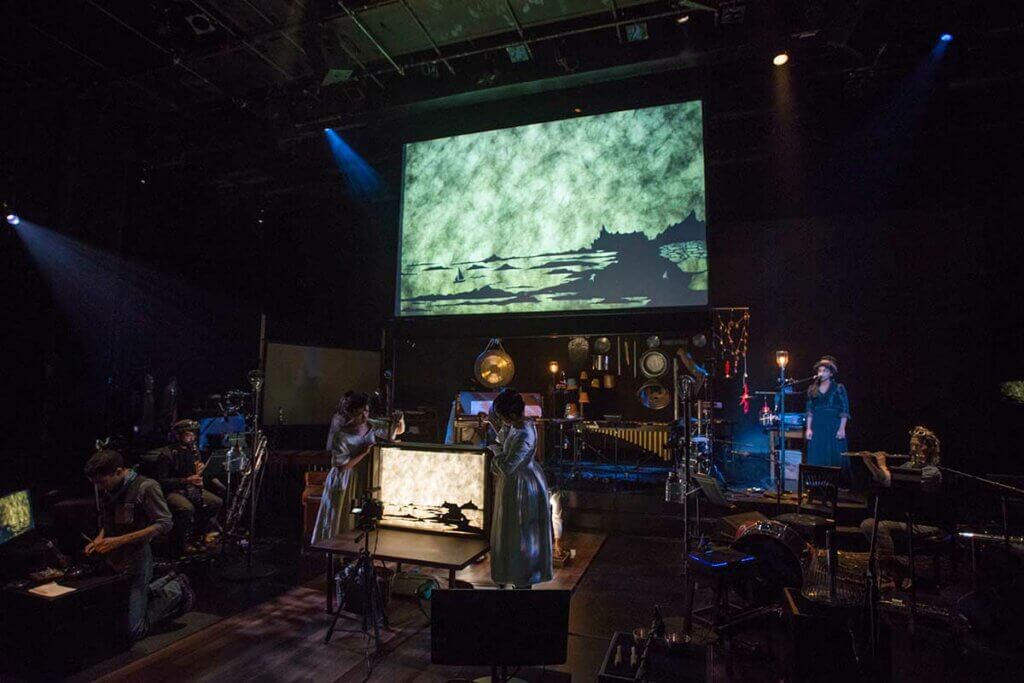 Love, loss, and creation merge in unexpected ways when Manual Cinema presents its thrilling version of the classic Gothic tale, "Frankenstein." This Chicago-based performance collective imaginatively combines shadow puppetry, cinematic techniques, sound effects, and live music in haunting shows like nothing else you've ever seen. With Frankenstein, Manual Cinema stitches together the original gothic novel with the biography of its author, Mary Shelley, to create an unexpected story about the beauty and horror of creation.
Event Details
Dates/Times:
Friday, January 27 at 7:30pm
Saturday, January 28 at 3pm and 7:30pm
Sunday, January 29 at 3pm
Location: Studebaker Theater, 410 S. Michigan Ave.
Cost: $45/$35 students & seniors
Ages: 9 and up (Family Friendly)
Running Time: 66 mins
ADA Accessible? Yes
About the Artist
Manual Cinema is an Emmy award winning performance collective, design studio, and film/ video production company founded in 2010 by Drew Dir, Sarah Fornace, Ben Kauffman, Julia Miller and Kyle Vegter. Manual Cinema tours internationally, combining handmade shadow puppetry, cinematic techniques, and innovative sound and music to create immersive stories for stage and screen. Using vintage overhead projectors, multiple screens, puppets, actors, live feed cameras, multi-channel sound design, and a live music ensemble, Manual Cinema transforms the experience of attending the cinema and imbues it with liveness, ingenuity, and theatricality. Their shadow puppet animations were featured in the 2021 film remake of Candyman, directed by Nia DaCosta and produced by Jordan Peele's Monkeypaw Productions. Recent productions include Leonardo! A Wonderful Show about a Terrible Monster, based on books by Mo Willems, and a new live version of Manual Cinema's Christmas Carol, based on the acclaimed virtual production in 2020. manualcinema.com
About the Venue
Suggested Events for You: