CHICAGO: January 18-29, 2023
Puppetry Takes Center Stage
The Chicago International Puppet Theater Festival is returning in a big way, January 18-29, 2023, at venues large and small throughout the city. For 12 consecutive days, Chicago will be the puppetry capital of the world, home to more than 100 performances and events around the city that promise to astonish and delight. From bunraku, to shadow, to crankie scroll, pageant-style puppets and more, puppets will take over Chicago for a dozen amazing days and nights of inspiration and invention. Ten countries are represented this year, including  Brazil, Canada, Czechia, Finland, France, Norway, Japan, South Africa, Spain and the United States, specifically, New York, Boston and Chicago.

An Oasis of Fascination and Artistry
A greatly anticipated cultural oasis for Chicagoans, the Festival is also a favorite staycation with numerous FREE events, special gatherings, $10-$45 tickets, and deep hotel discounts to treat all puppetry enthusiasts.  For 14,000+ national and international guests who travel into Chicago in the heart of winter to enjoy the Festival, it is the nation's most substantial puppet fest, an oasis of fascination and artistry — representing a breadth of style, quality of work and spectacular depth of artistic achievement from the US and abroad.  Now in its 5th iteration, The Chicago International Puppet Theater Festival is the largest festival of its kind in the nation and celebrated for consistently excellent and unforgettable puppetry experiences. New in 2023 is establishment of a "Puppet Hub" with site-specific events activating various spaces in the Fine Arts Building on Michigan Avenue for all 12 days of the festival. Returning in 2023 are the FREE Neighborhood Tour, puppetry workshops, two days of free symposiums in the Studebaker Theater, co-presented by the School of the Art Institute, presented in-person and live streamed via Howlround, and two weekends of the Catapult Artist Intensive.
from the artistic director & founder
Welcome to our 5th Edition!
We are thrilled to return to presenting international productions along with national artists as the darkest part of the pandemic forest recedes behind us. This is our biggest to date and the first time turning around a new Festival within one year as we move to an annual model. We are filled with the energy of making it all happen!
This Festival you will find many gems such as cultural monsters taking the stage in visually stunning adaptations of Moby Dick by Plexus Polaire and also of Frankenstein by Chicago's celebrated Manual Cinema. The American hero Frederick Douglass seeks to dismantle slavery in Grand Panorama and the people of Brazil wrestle over their national hero in Macunaima Gourmet. With a stunning marionette made entirely of ice, Oedipus travels with his daughter Antigone on his final journey, melting in front of our eyes in Anywhere. A rare visual spectacle of magical Japanese theater technique continuously unfolds using sliding screens in Dogugaeshi. Whatsmore, this year notably features 4 heartwarming charmers for all ages presented appropriately at the Chicago Children's Theatre.
Also, for the first time ever we have created a Puppet Hub featuring four separate puppet exhibitions along with a Spoke & Bird Pop-Up cafe, open throughout the 12 days of the Festival in partnership with Chicago's Historic Fine Arts Building. 
Come join us! Follow your curiosity! Explore the possibilities! There is much to Astonish and Delight you!
Blair Thomas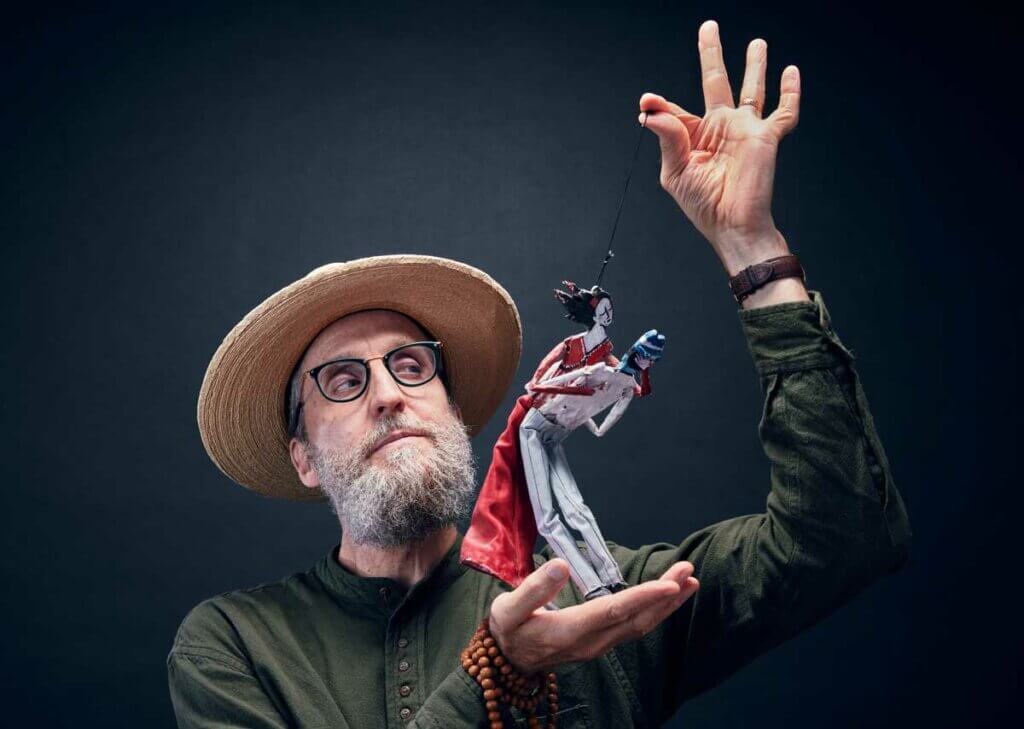 More than 100 Events over 10 Days!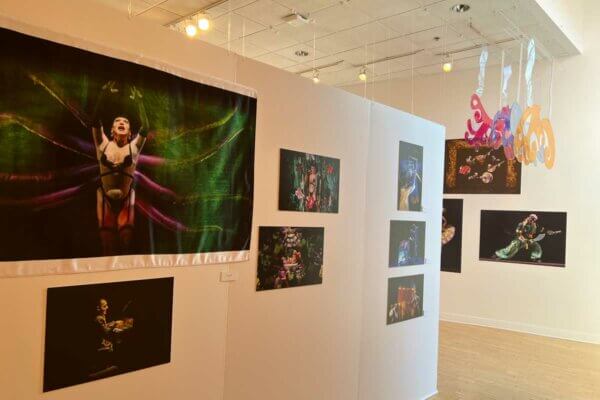 EXPLORE MORE FESTIVAL PROGRAMMING
How it Happens: With Your Support
The Chicago International Puppet Theater Festival exists because of the generous donations of our partners and friends. To ensure the future vitality of the Festival, please make a donation online today!