Online + In-Person Workshops Just for You!
Take a live online workshop from anywhere in the world, or join us for new, in-person workshops at the Fine Arts Building in downtown Chicago. Whether you choose a one-week intensive, or you prefer one or two nights a week over several weeks, these workshops offer a range of puppetry styles and expert instruction within a fun, communal format for every skill level.
Thank you for making the 2023 Festival so fabulous!
Chicago's appetite for puppetry was proven yet again with more sold out shows than ever before and a delicious variety of international performances! This 5th edition of the Chicago International Puppet Theater Festival was a great return and the inaugural year of the Festival becoming an annual event. Though the Festival did return successfully in the middle of Omicron in 2022, which was a wonderful restart — the 2023 Festival blew it right out of the water — beginning with watery Opening Night performances of Moby Dick. Audiences returned to venues all over Chicago for "Chicago's Best Festival" (runner up behind only Ravinia Festival). Over 105 performances and events Astonished & Delighted attendees. Artists came from Chicago, the nation and internationally from Brazil, Canada, Czech Republic, Finland, France, Iceland, Norway, South Africa, and Spain. From bunraku, to shadow, to crankie scroll, pageant-style puppets and more, puppets took over for an 12 amazing days and nights of inspiration and invention. For 14,000+ national and international guests, The Chicago International Puppet Theater Festival presented a substantial, in-person puppet festival, an oasis of fascination and artistry — representing a breadth of style, quality of work and spectacular depth of artistic achievement from the US. The Festival boasted many new events this year notably a Puppet Hub at the Fine Arts Building complete with photography exhibitions, art installation and Pop Up Spoke & Bird Cafe. Although only in its 5th iteration, the Festival was again the largest festival of its kind in the nation and remains celebrated for consistently excellent and unforgettable puppetry experiences.
Join us for other events this year and please plan to come to Chicago January 18-28, 2024 for the next Festival!
from the artistic director & founder
Welcome to our 5th Edition!
We are thrilled to return to presenting international productions along with national artists as the darkest part of the pandemic forest recedes behind us. This is our biggest to date and the first time turning around a new Festival within one year as we move to an annual model. We are filled with the energy of making it all happen!
This Festival you will find many gems such as cultural monsters taking the stage in visually stunning adaptations of Moby Dick by Plexus Polaire and also of Frankenstein by Chicago's celebrated Manual Cinema. The American hero Frederick Douglass seeks to dismantle slavery in Grand Panorama and the people of Brazil wrestle over their national hero in Macunaima Gourmet. With a stunning marionette made entirely of ice, Oedipus travels with his daughter Antigone on his final journey, melting in front of our eyes in Anywhere. A rare visual spectacle of magical Japanese theater technique continuously unfolds using sliding screens in Dogugaeshi. Whatsmore, this year notably features 4 heartwarming charmers for all ages presented appropriately at the Chicago Children's Theatre.
Also, for the first time ever we have created a Puppet Hub featuring four separate puppet exhibitions along with a Spoke & Bird Pop-Up cafe, open throughout the 12 days of the Festival in partnership with Chicago's Historic Fine Arts Building. 
Come join us! Follow your curiosity! Explore the possibilities! There is much to Astonish and Delight you!
Blair Thomas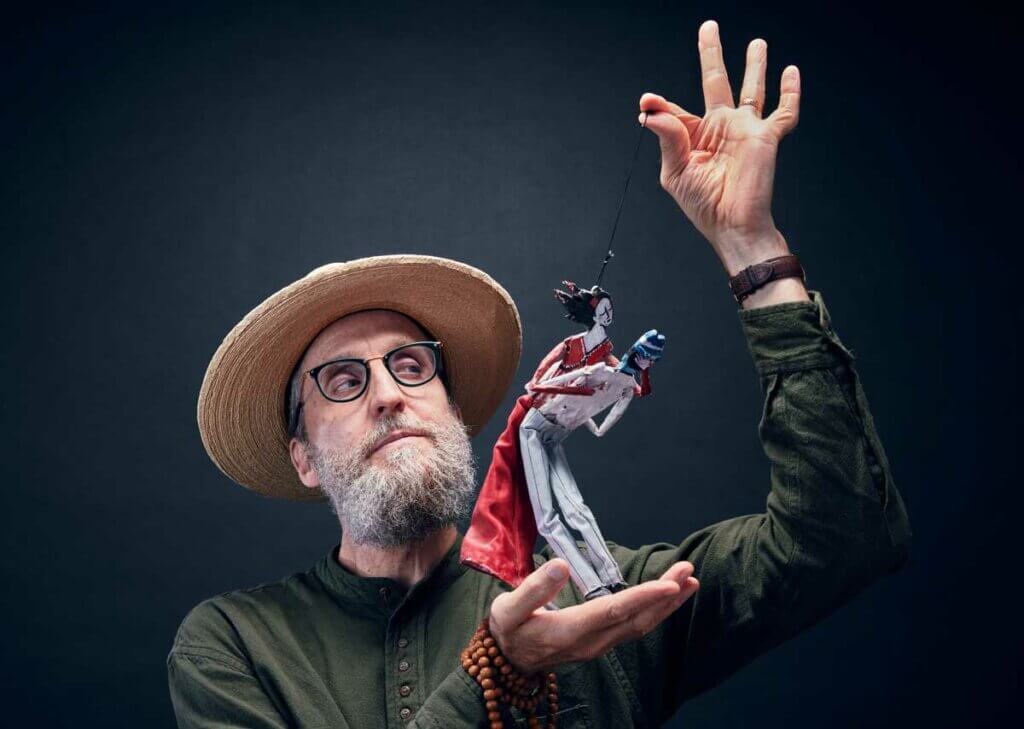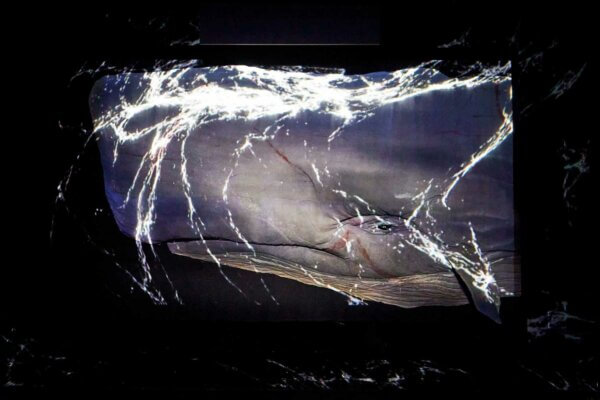 Featured
January 18
-
January 21
EXPLORE MORE FESTIVAL PROGRAMMING
How it Happens: With Your Support
The Chicago International Puppet Theater Festival exists because of the generous donations of our partners and friends. To ensure the future vitality of the Festival, please make a donation online today!