Chicago Puppet Fest presents:
Ty Defoe:
Skeleton Canoe: A New Work in Development
January 29-30, 2022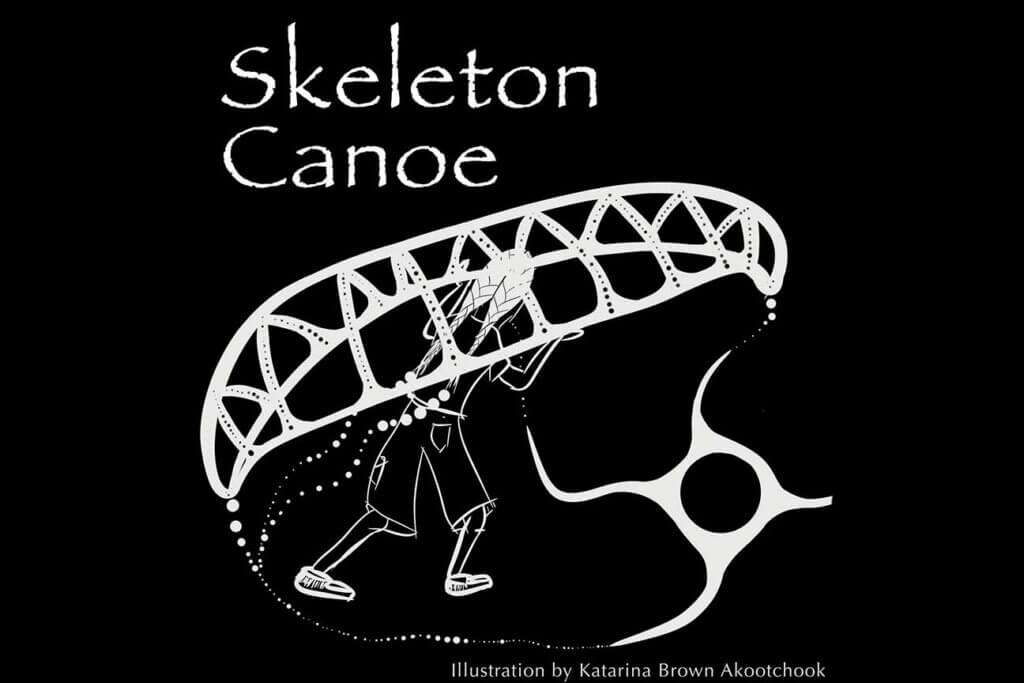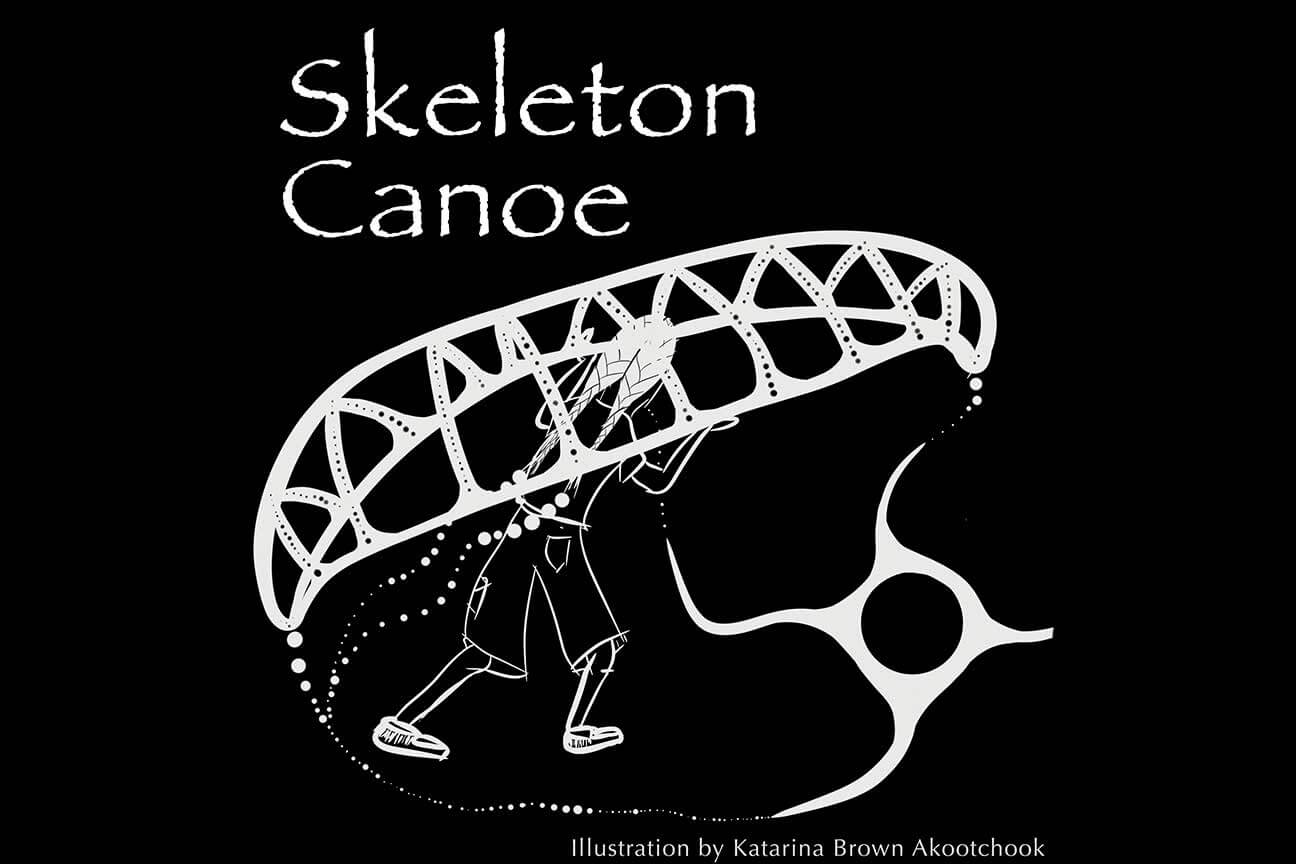 A new work written and performed by Ty Defoe
Created by Ty Defoe, Mark Denning, Katherine Freer, and Blair Thomas
Skeleton Canoe, a new works-in-progress, is the story of young Nawbin as they leave home and set out on a rites of passage through a season of their life. Their journey along the water to discover their truth and way back to themselves and ancestral knowledge. Along the way they discover unexpected friends, weather storms, and gain a canoe! Through the use of puppetry, traditional Anishinaabe lifeways, and multimedia design, Skeleton Canoe makes known what is just below the water's surface.
Creative Team:
Written and Performed by: Ty Defoe
Dramaturgy and Mask Design by: Mark Denning
Scenic and Multimedia Design by: Katherine Freer
Puppet and Movement Consultant: Blair Thomas
Illustrations by: Katrina Brown
Puppet Design and Fabrication: Kris Waymire
Canoe Design and Fabrication: Kevin Finney
With special funding from:
About the Artist
Defoe (Giizhig) is Grammy-winning writer, actor and interdisciplinary artist of the Oneida and Ojibwe Nations of Wisconsin. He has an integral approach to artistic projects pulling in social justice messages rooted through words, music, literature, theater, the present, film with digital media components. Some of his favorite places to tour (virtually or physically) are in Native communities across Turtle Island. Created with Heather Henson of IBEX Puppetry, Ajijaak on Turtle Island is an eco-focused, First Nation origin story and spectacle featuring giant animal puppets and performers of the Ojibwe, Lakota, and Cherokee Nations. Other works include Red Pine, The Way They Lived and Hear Me Say My Name. Broadway credits include performing in Young Jean Lee's Straight White Men and choreographing The Minutes by Tracy Letts. Awards include the Robert Rauschenberg Artist in Residence and Jonathan Larson Award. With All My Relations Collective (DTWG, Public Theater, GIZHIBAA GIIZHIG | Revolving Sky at Under the Radar's Incoming!) Defoe is creating interactive media by gathering star stories in a digital app. Defoe has degrees from CalArts, Goddard College and NYU Tisch. tydefoe.com
Suggested Events for You: