Chicago Puppet Fest presents:
POSTPONED TO 2023—Torry Bend:
Dreaming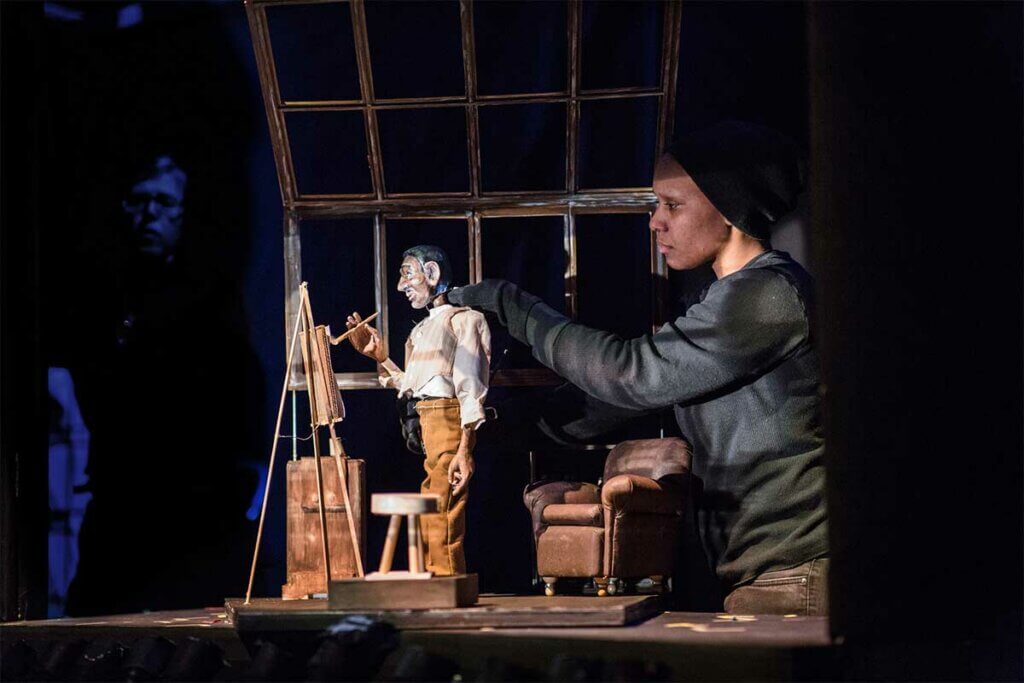 Dreaming, Torry Bend's collaboration with playwright Howard Craft and director JaMeeka Holloway, examines the racist legacy of comics and animation by following two men deeply affected by Winsor McCay's comic strip Little Nemo in Slumberland. In a world where comic book characters live side by side with real people, Malachi Washington works to free comics cast in prejudiced bodies while Winsor's son, Bob McCay, seeks to revive the old comic strip. What follows is a compelling story of reckoning and racial healing.
This event has been postponed to 2023
About the Artist
Torry Bend is a puppet artist and scenic designer, her puppetry has been seen across the country including, La MaMa's puppet festival, The Great Small Works International Toy Theater Festival, and at multiple Puppeteers of America Festivals. Her work The Paper Hat Game, is a New York Times Critic's Pick, a Drama Desk Award nominee, received the Best Toy Theater award from the Puppeteers of America Festival and a UNIMA citation, the highest honor in American Puppetry. Her scenic design has been seen across the country including, La MaMa experimental Theater Club (NYC), Children's Theater Company (Minneapolis), The Getty Villa (Los Angeles), Playmakers Repertory Theater (Chapel Hill, NC) and Detroit Public Theater (Detroit). She has received grants from the Henson Foundation, the Mid Atlantic Arts Foundation, Foundation for Contemporary Arts, Jerome Foundation and the Minnesota State Arts Board and is an Associate Professor of the Practice at Duke University.
About the Venue
Suggested Events for You: