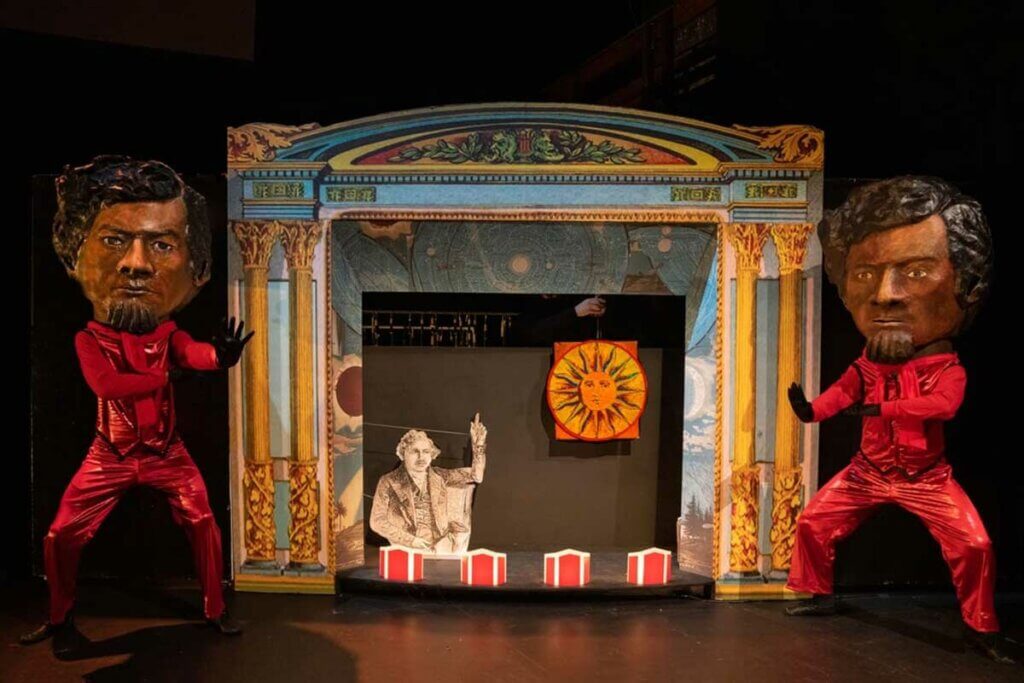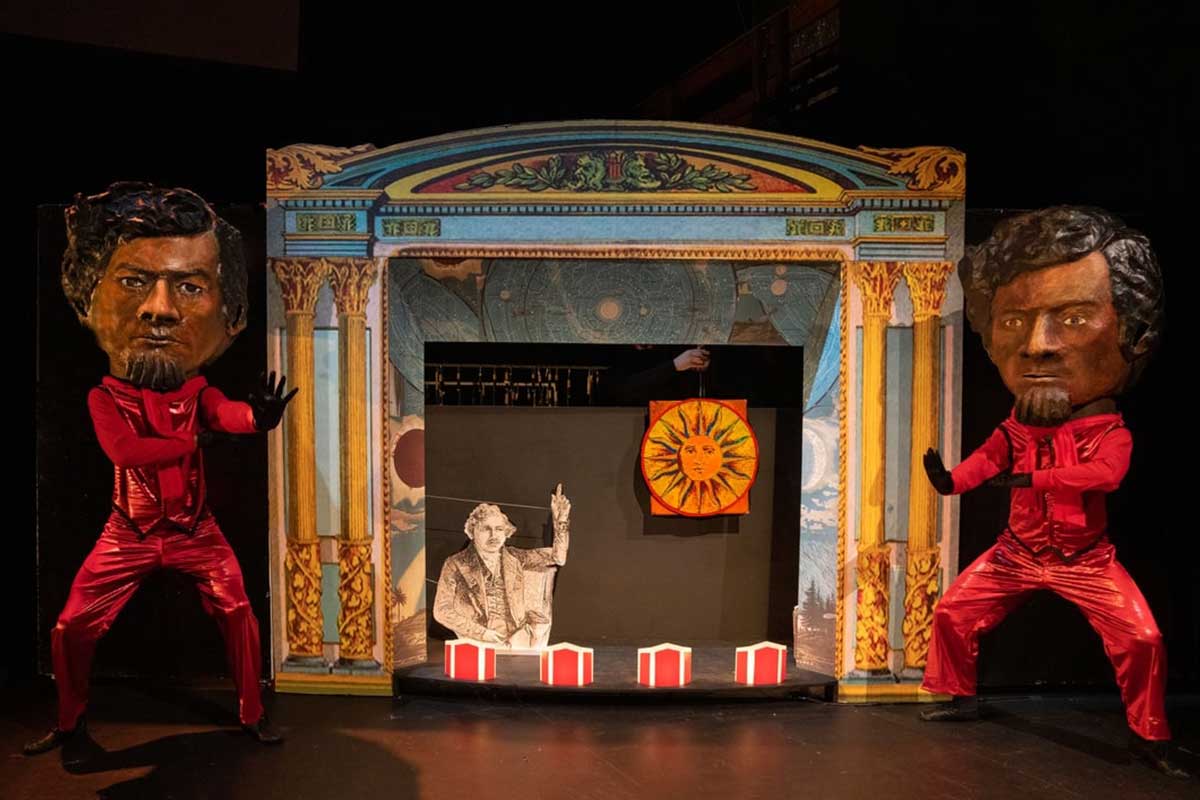 Frederick Douglass is widely recognized as the most photographed person in the 19th century. In Grand Panorama, his obsession with photography takes center stage illuminating the power of image to "tell the truth" about humanity and the African-American experience during slavery.  Directed and designed by Greek artist, Theodora Skipitares, using her trademark larger-than-life size puppets and featuring music by Mazz Smith, artforms blend with panorama, magic lantern, shadow theater and crankies to articulate Douglass's belief that "Rightly viewed, the whole soul of man is a sort of picture gallery, a grand panorama."
Presented with support from Cheryl Henson.
Event Details
Dates/Times:
Sunday, January 22 at 2pm
Monday, January 23 at 5pm
Tuesday, January 24 at 6pm
Location: Harold Washington Cindy Pritzker Auditorium, 400 South State Street (Entrance on Plymouth Court )
Cost: $30/$20 seniors, CPS students free, limited availability. **CPS students, please arrive 20 minutes early for the performance in order to help ensure all available seats can be used.
Ages: 9 and up (Family Friendly)
Running Time: 48 mins
ADA Accessible? Yes
About the Artist
Theodora Skipitares is a visual artist and theater director. Born in San Francisco of Greek parents, she moved to New York in 1970. She began creating personal solo performances in the mid 1970s. She began to examine social and historical themes using realistic, life-size puppet figures, as well as miniature ones, that became the "performers" in large-scale works including live music, film, video, and documentary texts. She has collaborated with prominent composers such as Virgil Moorefield, Bobby Previte, Scott Johnson, and most recently, Sxip Shirey. These works included The Age of Invention, an examination of three centuries of American invention featuring 300 puppets, Defenders of the Code, a history of eugenics, and The Radiant City, a music-theater work based on the life of Robert Moses. More recent projects include Under the Knife, a site-specific story of medicine which took an audience to twelve different theater environments, and Body of Crime, a history of women in prison. theodoraskipitares.com
About the Co-Presenter
Suggested Events for You: