Chicago Puppet Fest presents:
Rough House Theater Co.:
Invitation to a Beheading
Added Show Has New Date! Sunday, 1/29 at 3:30pm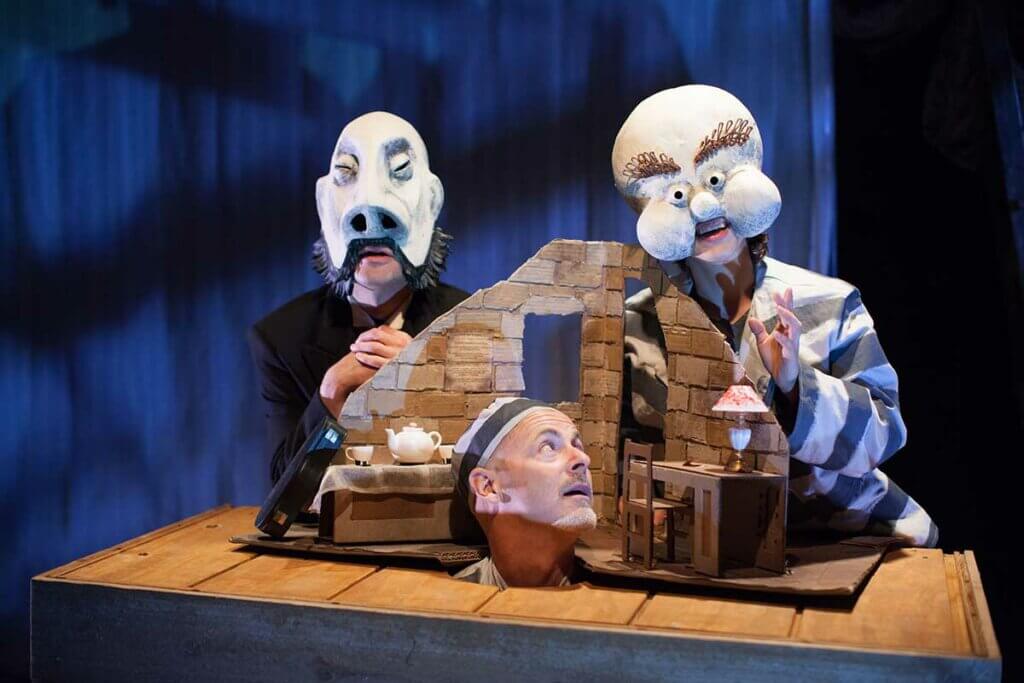 In a bizarre and irrational world, a man is condemned to death for an absurd crime and sent to a surreal prison to await his execution. But the prison may not be what it seems… Alternately disorienting, absurd, hysterical, and hopeful, this great novel by one of the 20th century's masters is brought to the stage by Michael Brown and Rough House, with their signature combination of playfulness and strangeness. Full of surprising twists and turns, the novel comes to life through a combination of puppetry, masks, and imaginative storytelling.
Event Details
Dates/Times:
Friday, January 27 at 9pm
Saturday, January 28 at 8:30pm
Sunday January 29 at 3:30 and 7pm
Location: The Chopin Theatre (downstairs), 1543 W. Division St.
Cost: $30/$20 students & seniors
Ages: 12 and up
Running Time: 80 mins
ADA Accessible? No
About the Artist
Rough House Theater Co. is on a mission to connect individuals and communities through art that celebrates the weird things that make us unique and the weirder things that bring us together. Rough House creates theater that captures the heart through the eye. Their shows use puppetry, music and human performance to tell intimate stories, as strange as they are sincere. Through performances, presentations of work by fellow artists, and artist training, Rough House aspires to make Chicago a national hub of contemporary puppet theater, comprising a diverse and ever-growing community of audiences and artists. Their work has appeared in the National Puppetry Festival, the Chicago International Puppet Theatre Festival, punk houses, funeral parlors, a lotion factory and the woods of Appalachia. roughhousetheater.com
About the Venue
Suggested Events for You: