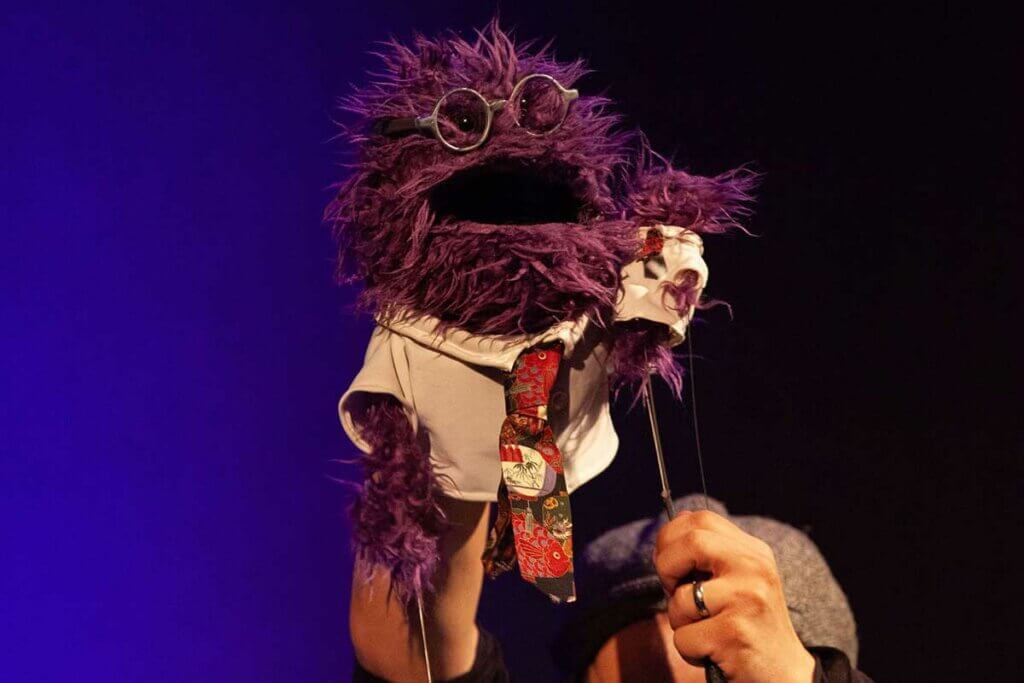 Extend your festival experience by hitting Chicago's favorite late-night puppet cabaret, Nasty, Brutish & Short. This special festival edition, featuring the charming and furry host, Jameson, is home to raucous, raunchy, dark, sassy, sad and mostly hilarious puppet theater, highlighting more experimental work by out of towners as well as local favorites in four different nights of puppet revelry.
Event Details
Dates/Times:
Friday, January 20 at 10:30pm
Saturday, January 21 at 10:30pm
Friday, January 27 at 10:30pm
Saturday, January 28 at 10:30pm
Location: Links Hall, 3111 N. Western Ave.
Cost: $18/$15 students & seniors
Ages: 16 and up
Running Time: 85 mins
ADA Accessible? Yes
About the Co-Presenters
Rough House connects individuals and communities through art that celebrates the weird things that make us unique, and the weirder things that bring us together. We create puppet art that captures the heart through the eye. Our work use puppetry, music, and human performance to tell stories that are intimate, strange, and sincere. Based in Chicago, Rough House has been presented at the Chicago International Puppet Theater Festival, The National Puppetry Festival, Physical Festival Chicago, and Open Eye Figure Theater's Toy Theater After Dark. Rough House has toured across the United States, performing in auditoriums, lotion factories, funeral homes, basements, bars, galleries, punk houses and even the woods of Appalachia. Through Collaboration, Education, Art-making, Curating and Performance, Rough House seeks to make a bizarre and loving home for puppet makers and audiences alike. roughhousetheater.com
Links Hall encourages artistic innovation and public engagement by maintaining a facility and providing flexible programming for the research, development and presentation of new work in the performing arts. Through its residency programs, artist-curated festivals, co-presentations with self-producing artists, cabarets, performance series, workshops, and low-cost studio rentals, Links provides a home for artists across all performance disciplines, at all stages of their careers. Founded in 1978 by choreographers Bob Eisen, Carol Bobrow, and Charlie Vernon, Links Hall became a National Performance Network partner in 1998 and received a MacArthur Award for Creative and Effective Institutions in 2016. In April 2013, Links and musician/presenter Mike Reed created a collaborative arts venue as the shared home of Constellation Arts and Links Hall. See Chicago Dance named Links Hall as the "Fearlessly Inspired" organization of 2020 noting the adaptive spirit and unfailing desire to support artists of all kinds. www.linkshall.org
Suggested Events for You: