Chicago Puppet Fests presents:
The Naive Theatre Liberec:
Choo. Choo. Whistle. Woof!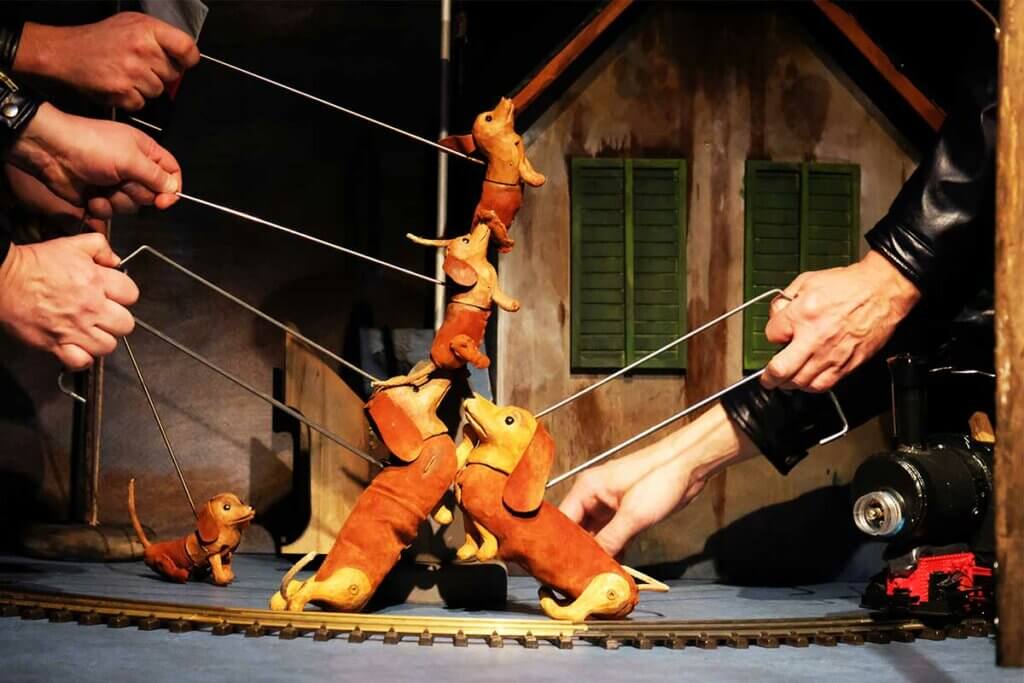 US Premiere
He spends his days gardening, and just on the other side of the fence, she runs in the yard—until her owner whistles. As it happens, not only in the lives of dogs, the two have become enchanted with each other, perhaps even fallen in love. A charming and ingenious series of events full of garden railings, railway yards, steam locomotives and dogs in cars, Choo. Choo. Whistle. Woof! unfolds in continual tabletop puppetry delight as the classic boy meets girl story is playfully retold as dog meets dog, dog loses dog and hopefully, finds her again!
Event Details
Dates/Times:
Wednesday, January 25
Thursday, January 26
Friday, January 27
Saturday, January 28
Sunday, January 29
All dates at 11:30am and 4pm
Location: Chicago Children's Theatre, 100 S. Racine Ave.
Cost: $25/$20 students & seniors
Ages: 2 and up (Family Friendly)
Running Time: 40 mins
ADA Accessible? Yes
Suggested Events for You: