Links Hall & Chicago Puppet Fest presents:
Marsian De Lellis:
The Object of Her Affection
January 27-29, 2022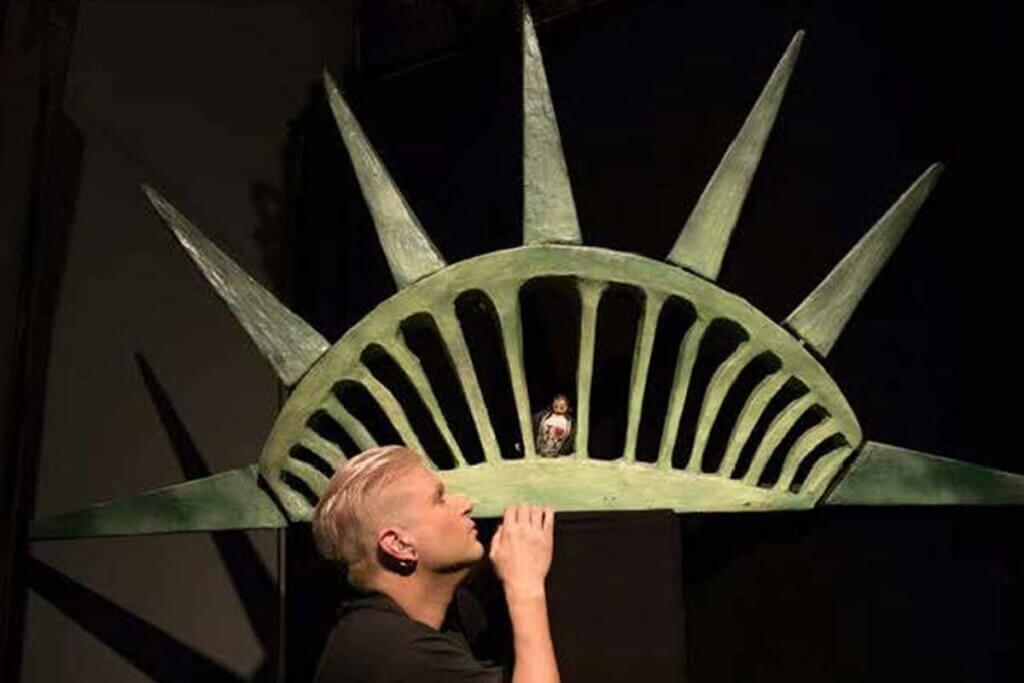 In childhood, Andrea finds solace in her first love, a baby blanket. Through adolescence, she is attracted to a bad-boy hunting rifle and later becomes infatuated with a controversial wall. In adulthood, Andrea seeks companionship with monumental structures: a high-profile statue, tragic twin skyscrapers, an unfaithful bridge, and a crumbling tenement, which ultimately fails her. Part puppetry, part performance art, The Object of Her Affection is a visual narrative about objectsexuals—humans who form intimate relationships with inanimate objects.
About the Artist
Marsian De Lellis is a Los Angeles-based visual and interdisciplinary performance artist, who constructs visual narratives, spectacles, and installations, centered on seemingly "weird" people that illuminate something essential about contemporary life. De Lellis' performances have toured throughout the United States, Canada, and Edinburgh, with installations that have been featured in Scar of Visibility: Medical Performances and Contemporary Arts and Women and Performance: A Journal of Feminist Theory. marsiandellis.com
About the Co-Presenter
Suggested Events for You: