DuSable Museum of African American History & Chicago Puppet Fest present:
Margaret Laurena Kemp / Janni Younge:
The Bluest Eye
January 28-30, 2022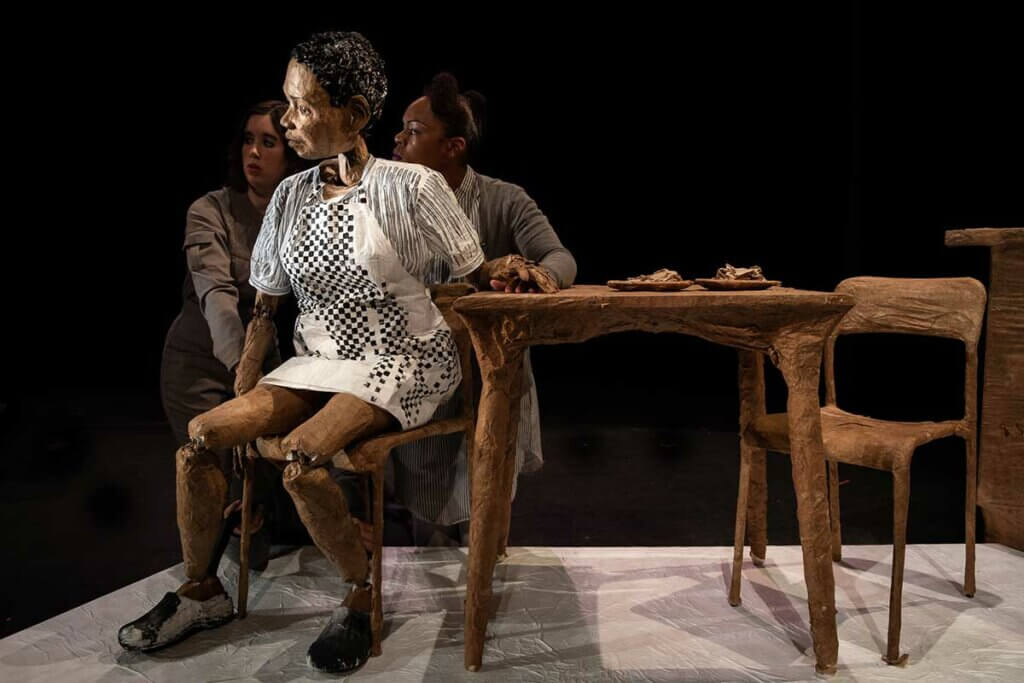 Co-created and directed by Janni Younge and Margaret Laurena Kemp. Adapted by Lydia Diamond from Toni Morrison's 1970 book.
Innovative puppetry brings Nobel Laureate Toni Morrison's coming of age novel into a contemporary context. Pecola is a black girl caught in tragic circumstances. Her best friend narrates her search for the source of responsibility and for an understanding of her own part in the story. The production interrogates how identity is shaped, using a synthesis of puppets, puppeteers and actors. Celebrated South African artist Janni Younge's puppetry highlights the formation and fragility of self, literally building the self as it is held and supported (or not supported) by a community at large.
With special support from the Paul M. Angell Foundation, Cheryl Lynn Bruce & Kerry James Marshall, Kristy & Brandon Moran. Co-produced by UC Davis & Janni Younge Productions.
Produced by special arrangement with THE DRAMATIC PUBLISHING COMPANY of Woodstock, Illinois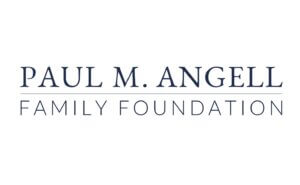 About the Artist
Margaret Laurena Kemp is an actor, multidisciplinary performing artist, writer and teaching artist, and Associate Professor of Theatre and Dance at UC Davis. Her 2018 production of The Bluest Eye with Janni Younge, performed by UC Davis students, was hailed "a revelation."  She trained at George Washington University at The Shakespeare Theatre and has a B.S. in Interdepartmental Studies from the School of Speech at Northwestern University. She has performed at Arena Stage, Mark Taper Forum, Yale Repertory, South Coast Repertory, La Mama Theatre (Melbourne), Theatre of Changes (Athens), Red Pear Theatre (Antibes) and The Magnet Theatre (Cape Town). She won worldwide praise for her starring role in Children of God. Her visual work has been shown in solo and group shows in Los Angeles, Nassau and Detroit. mlkemp.space

Janni Younge is a director and producer of multimedia, theatrical and visual performance works, with an emphasis on puppetry arts. She was the Grenada Artist in Residence, UC Davis in 2018, where she collaborated with Kemp on The Bluest Eye. Her work has been performed in North and South America, Africa, Europe, India and the East. Awards include the Standard Bank Young Artist Award for Theatre, several Fleur du Cap awards for puppet design and the Nagroda award for direction. A director of Handspring Puppet Company for four years, she currently runs Janni Younge Productions and directs UNIMA SA (SA Puppetry). Her works include creation and direction of Ouroboros, The Firebird and Take Flight. With Handspring, she directed revivals of Woyzeck on the Highveld and Ubu and the Truth Commission and, with Handspring, worked on War Horse and on the Bristol Old Vic's Midsummer Night's Dream. She created and directed puppetry for the Royal Shakespeare Company's Tempest. She is a graduate of the French national school of puppet theater and has a B.A. in Fine Art and an M.A. in Theatre. Janniyounge.com
About the Co-Presenter
Suggested Events for You: