Chicago Puppet Fests presents:
Livsmedlet Theater:
Invisible Lands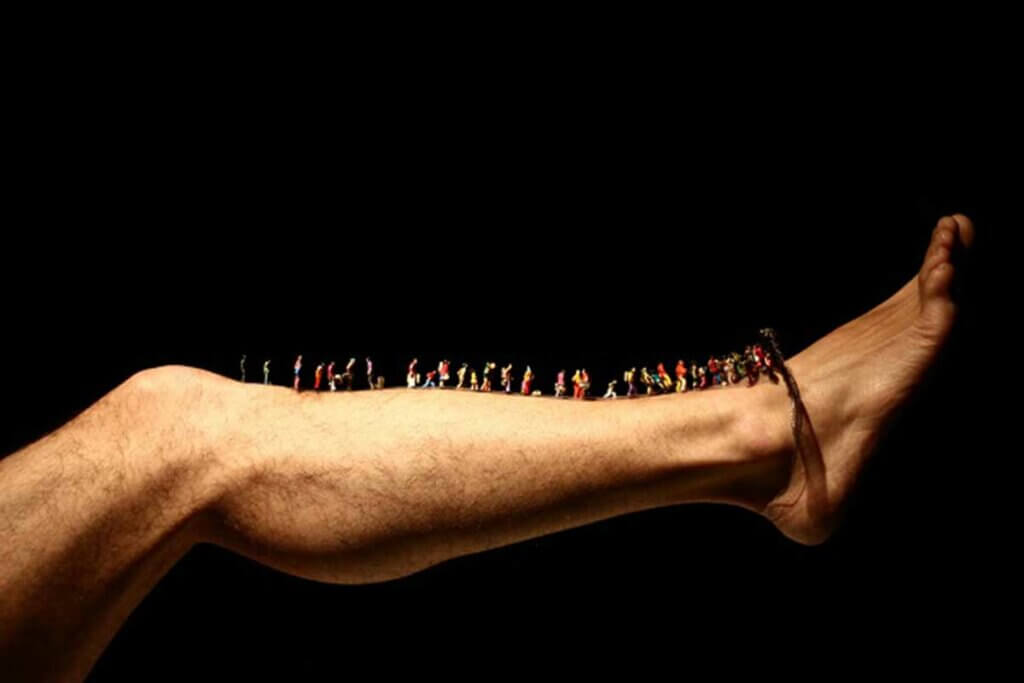 US Premiere
Across the desert, behind our back. Up the mountain, down our spine. Over the sea, just under our nose. On the day the war broke out, we left home. 
Finnish visual theater duo Livsmedlet brings a unique meeting of puppetry and choreography to Chicago, to explore empathic approaches to refugee travels. Geography and politics extend and transform to create organic performance platforms – bodies. Take a closer look at what presence, connection and endurance are really all about in this mix of performance, projection and puppetry. 
With special support from: American-Scandinavian Foundation and Finnish Cultural Foundation
Event Details
Dates/Times:
Thursday, January 19 at 5:30pm
Friday, January 20 at 9pm
Saturday, January 21 at 4pm
Sunday, January 22 at 2pm and 6pm
Location: Chopin Theatre (downstairs), 1543 W. Division St.
Cost: $40/$30 students & seniors
Ages: 12 and up
Running Time: 50 mins
ADA Accessible? No
About the Artist
Livsmedlet is a creative collaboration consisting of the puppeteer and director Ishmael Falke and the choreographer and dancer Sandrina Lindgren. Their work puts body and material in focus and challenges audience's perspective of physical surroundings and everyday life by utilizing a mix of contemporary puppetry, dance and choreography as well as object theater and physical theater. Other works include TraFika and Dead Ends, in which they play with the city's traffic symbols, and Full Measures , which takes on society's obsession for measuring. For Invisible Lands, they received the 2018 Director's Prize at Bania Luka puppet theater festival in Bielsko Biala, Poland, and a prize for "intimate artistic grasp of current theme" at Spectaculo Interesse festival in Ostrava, Czech Republic in 2019. facebook.com/Livsmedlet
About the Venue
Suggested Events for You: