Chicago Puppet Fests presents:
Les Anges au Plafond:
R.A.G.E.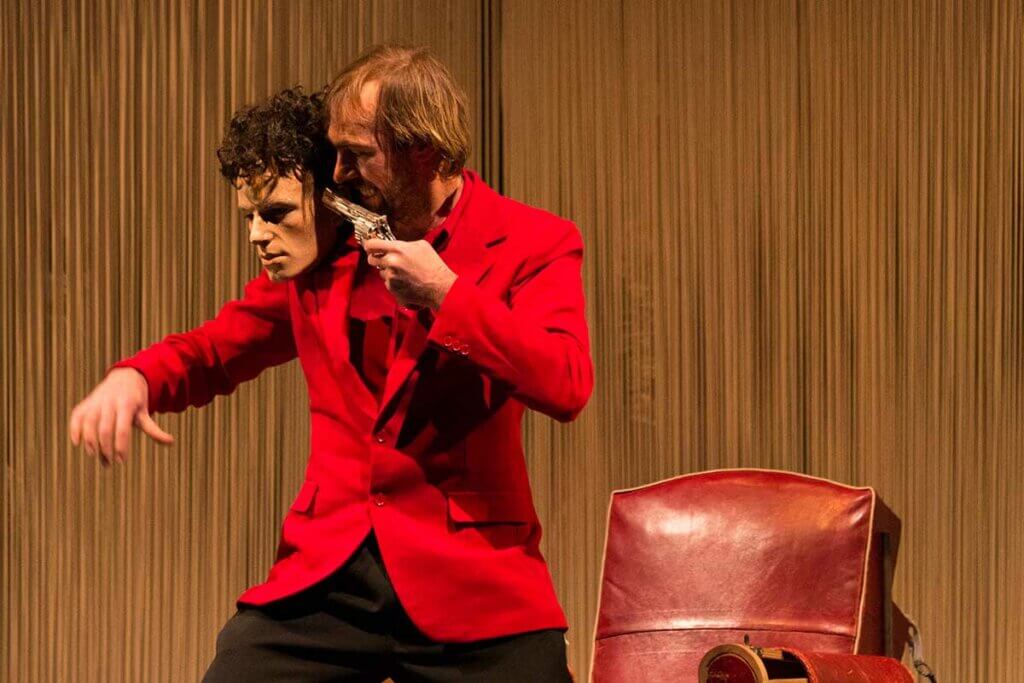 US Premiere
In a spectacular blending of magic, puppetry, gesture and manipulation, R.A.G.E. presents the outlandish story of a literary imposter who, to escape censorship, invents a new identity and plots one of the most beautiful deceptions of the 20th century. This politically epic and scathing story teeters on the porous border between reality and fiction. Join miles of threads, dozens of puppets, a trumpeter, a singer and a man as they weave a plot of resistance with maternal love in a desperate attempt to re-enchant the world.​
Performance with English subtitles
With special support from: FACE, Cultural Services French Embassy United States

Event Details
Dates/Times:
Thursday, January 19 at 7:30pm
Friday, January 20 at 7:30pm
Saturday, January 21 at 2:00pm
Saturday, January 21 at 7:30pm
Location: MCA Chicago, 205 E. Pearson St.
Cost: $45/$35 students & seniors
Ages: 13 and up 
Running Time: 105 mins
ADA Accessible? Yes
About the Artist
Les Anges au Plafond was born from the meeting of two puppeteers Camille Trouvé and Brice Berthoud, who articulate their artistic language around three main axes: the breath of the epic, the space in question and the gesture of manipulation, visible or invisible. Puppets, shadows, projections, pop-up, scenography in movement, the poetic and offbeat universe of Les Anges au Plafond is declined throughout the shows with paper as the material of predilection and live music at the heart of the dramaturgy. Driven by the desire to tell intimate and spectacular stories, they transport us into the tales of life trajectories, from the founding myths of Antigone and Oedipus to the figures of contemporary artists. lesangesauplafond.net
About the Venue
Suggested Events for You: