Chicago Puppet Fests presents:
La Fille du Laitier:
Macbeth Muet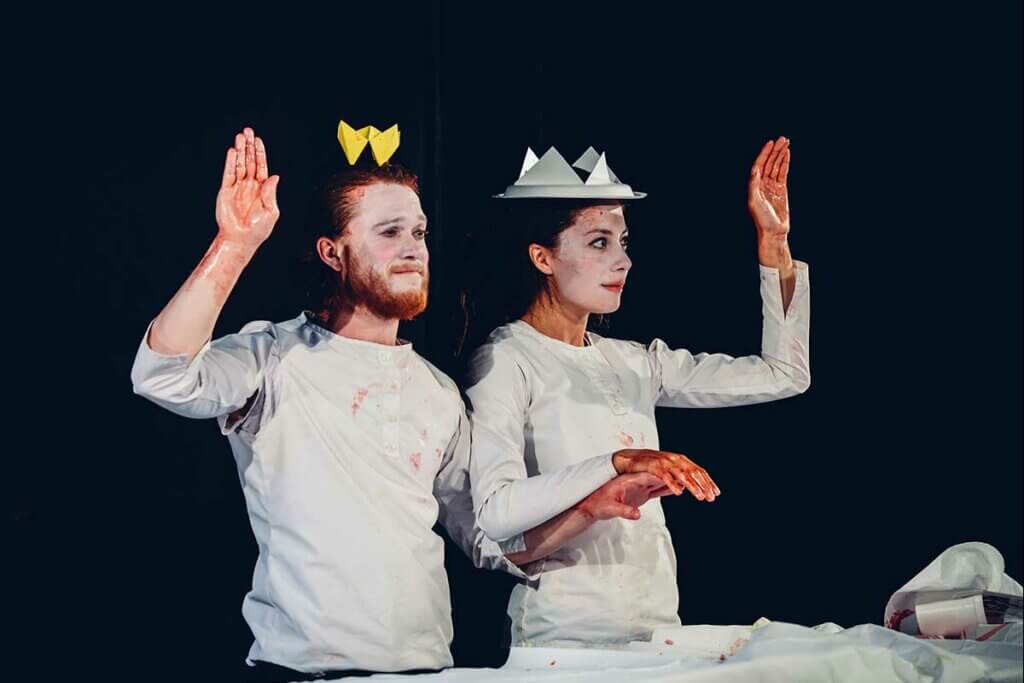 Performed entirely without words, Macbeth Muet completely deconstructs this Shakespeare Tragedy into a fast paced, visceral theater experience, using the body, objects as imagery, and a ton of fake blood. Entire scenes are reduced to a single look, as Shakespeare's complex and beautiful poetry is rendered mute, and searing.
Event Details
Dates/Times:
Monday, January 23 at 7pm
Tuesday, January 24 at 8:30pm
Wednesday, January 25 at 8:30pm
Location: Chopin Theatre (downstairs), 1543 W. Division St.
Cost: $40/$30 students & seniors
Ages: 12 and up
Running Time: 60 mins
ADA Accessible? No
About the Artist
La Fille du Laitier is "a theater delivery service, bringing creative and innovative theater to your doorstep." Using a portable theatre scene attached to a delivery truck, it travels around the small communities in the city of Montreal, with the aim of democratizing art, creating a theater that is affordable and accessible to those who may not normally get the chance to experience it. lafilledulaitier.com
About the Venue
Suggested Events for You: