Chicago Puppet Fests presents:
Khecari:
as though your body were right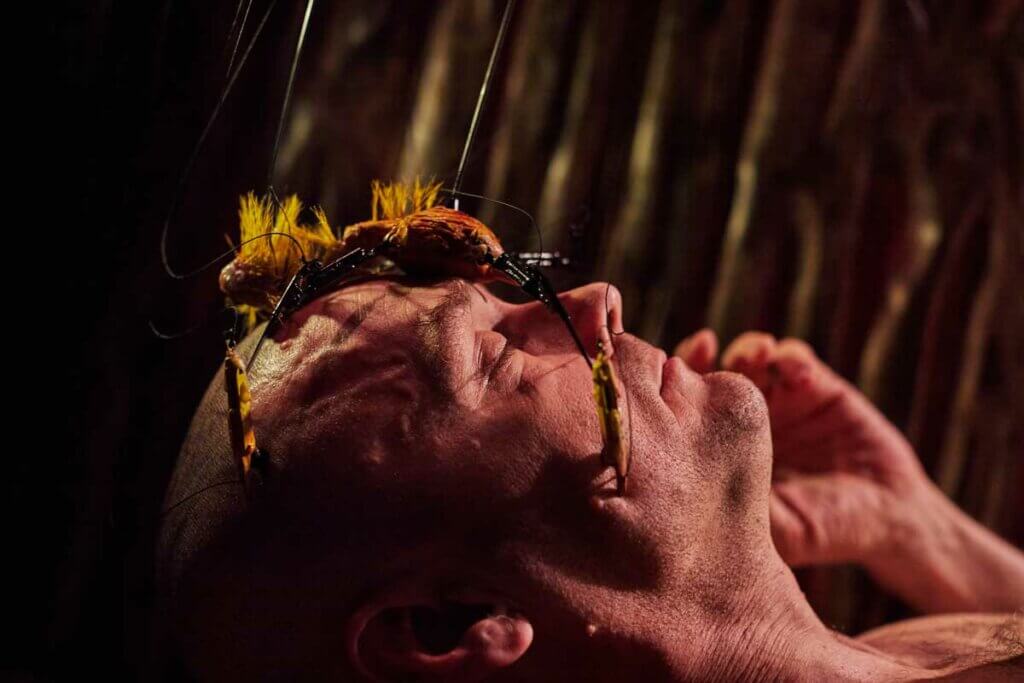 An audience of seven in a room within a room. A micro-theater. A puppet theater. The performer's body as landscape. Watching the cells of the body murmurate like starlings. A creature that would live on such a landscape. Crawling over it, flying over it. Calling it home. as though your body were right is an invitation to confront the bodiliness of being human –  a shared experience of the vulnerability of being a body, and of the power of being a body.
With special support from: ArtsTour, Illinois Arts Council Agency.
Event Details
Dates/Times:
Thursday, January 19 – Sunday, January 29 at 7pm 
Location: The Fine Arts Building, 410 S. Michigan Ave.
Cost: $40/$30 students & seniors
Ages: 17 and up (Adult, contains nudity
Please Note: Purchasing tickets to this show means you and other ticketholders in your party agree to the following: "I understand that I will be in close proximity to a fully naked performer for the duration of the show. I understand that this work is not erotic in content, tone, or intent. I will attend the performance with the intent to understand and respect my boundaries, the boundaries of the performers, and the integrity of the work."
Running Time: 62 mins
ADA Accessible? Yes
About the Artist
Khecari, based in Chicago, creates dance works furthering the transformative power of live bodies witnessing live bodies and advocates for the essential role of art within society, of dance within the arts, and of all artists working within the dance ecosystem. Khecari presents work created in collaboration with artists in dance, music, design, and other media, to offer live performed art that challenges, engages, and focuses the power of attention. khecari.org
About the Venue
Suggested Events for You: