Chicago Puppet Fest presents:
Joshua Holden:
The Joshua Show
January 27-29, 2022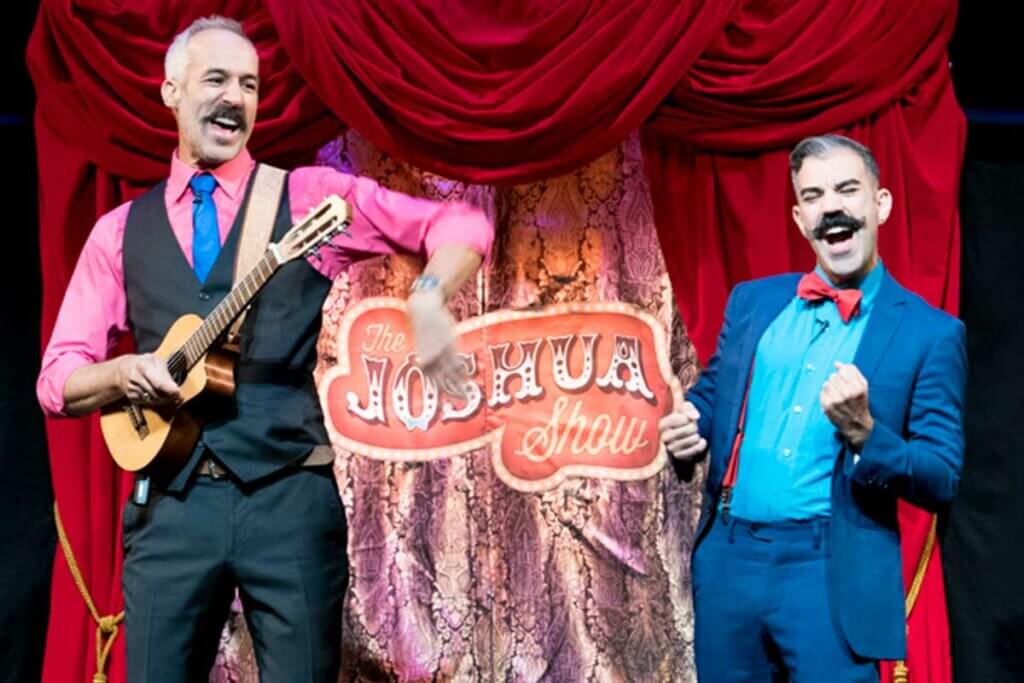 With live music by Jeb Cowell
Spend some time with The Ambassador of Joy and award-winning puppeteer, Joshua Holden. The Joshua Show, could cheer up even the grumpiest grump, like Joshua's right-hand man, Mr. Nicholas, who is planning an escape to outer space. With singing, tap dancing, and a cast of zany puppets, Joshua sets out to convince Mr. Nicholas to stay, and in doing so, he brings glee to the masses. Relax your smile muscles now because The Joshua Show will have you smiling from ear to ear with contagious joy. Joshua Holden debuted The Joshua Show at Nasty Brutish and Short in Chicago in 2012. He then took it to the Puppeteers of America's National Festival, where it was awarded "Best Performance" and "Fan Favorite." He has been touring the show internationally ever since.
About the Artists
Joshua Holden (Creator & host) an award-winning international puppeteer, actor, and joymaker based in Brooklyn and was named one of "20 Theatre Workers You should Know" by American Theatre Magazine. Joshua performed on the Broadway national tour of Avenue Q, was the Lead Puppeteer in Peter Pan 360 (ThreeSixty Entertainment), and garnered an Arts Impulse award as well as an IRNE nomination for "Best Actor In a Musical" as Bill Snibson in Me & My Girl (Reagle Music Theatre). Joshua once worked with international street artist Banksy on his controversial piece Sirens of the Lambs, was the puppet wrangler for the offbroadway company of Avenue Q and currently works for The Jim Henson Company as one of the puppet wranglers on Sesame Street! A proud Massachusetts native and an alumnus of the Walnut Hill School for the Arts, he earned a B.F.A. in Acting from The Chicago College of Performing Arts, Roosevelt University.
Jeb Colwell (Musician) is a New York City based singer-songwriter. He was the frontman for Hector On Stilts, a pop-rock band whose music was featured on on ABC's Brothers And Sisters. Jeb writes, records and performs with his band Colwell. While performing as the house band and co-writing for a People's Improv Theatre sketch comedy team, Jeb directed the troupe in a video spoof of the Wham! classic "Last Christmas" ("four-and-a-half minutes of toe-curling hilarity" – Huffington Post). Along with Grammy Award winner Andres Levin, Jeb cowrote, and performed the lead vocal, on Cuba En Mi Corazon, a recording produced for Up With People. Fun fact: Jeb's grandfather was Academy Award winning actor, Anthony Quinn (from whom he derives the uncanny resemblance!). jebcolwell.com
About the Venue
Suggested Events for You: