Chicago Puppet Fest presents:
Cabinet of Curiosity:
Sea Change
January 20-22, 2022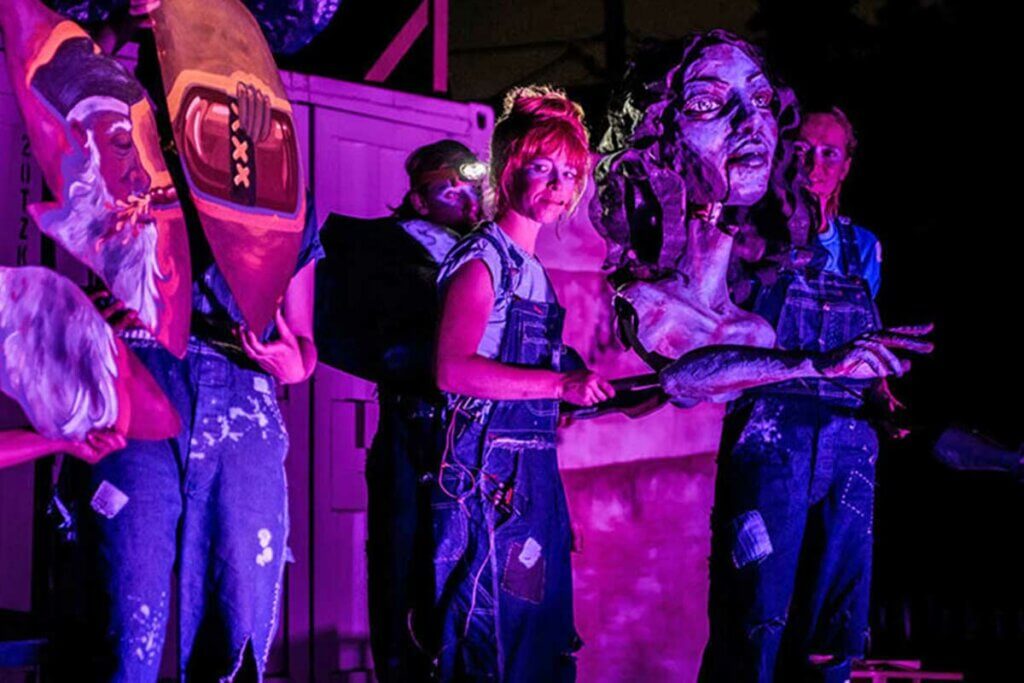 Cabinet of Curiosity transforms Sea Change, their celebrated outdoor exploration of the power of the sea and the feminine divine for the MCA mainstage. It is a series of wild, strange, lovely puppet shows written by emerging female playwrights and lyricists Liz Chidester, Kasey Foster, Bethany Thomas, and Lindsey Noel Whiting, with original musical compositions by Manae Hammond and Charlie Otto, additional text by Seth Bockley, and the searcher performed by Time Brickey. Giant puppets, mechanical devices, and original, live music weave together to create an evening of pageantry, puppetry, wonder and hope.
With support from the Artstour Fund
About the Artists
Cabinet of Curiosity, founded in 2017, is a nonprofit theater that creates original celebrations and productions. Cabinet uses sophisticated puppetry and handmade devices to develop interactive experiences and events. We believe that the act of celebration is a social imperative. We use celebration to tackle isolation, facilitate dialogue, inspire hope and humor, create beauty where others may fail to see it, and ignite sincere collaborations. We focus on creating new gatherings, ceremonies, and rituals that promote connection amongst people from different backgrounds and lived experiences. cocechicago.org
About the Venue
Suggested Events for You: