Chicago Puppet Fest presents:
Bread & Puppet Theater:
The Persians
January 28-29, 2022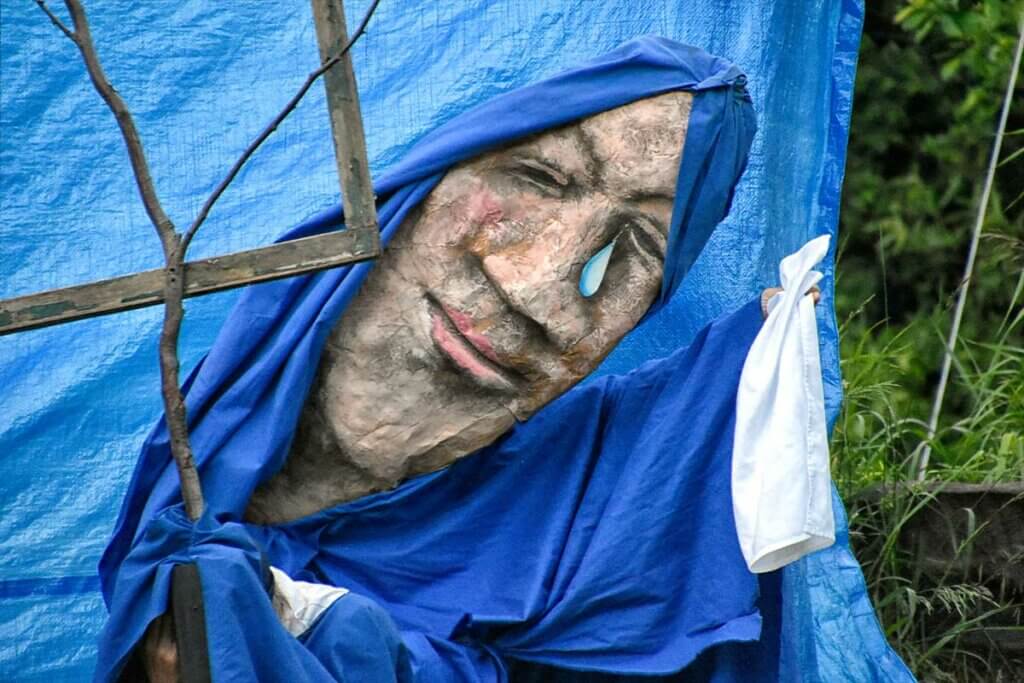 A new adaptation of Aeschylus' tragedy from the famed Bread & Puppet Theater, created in 1963 by the "creators" of puppet pageantry and spectacle in America, Elka and Peter Schumann. Their radical spectacle puppetry style with their 10 foot puppets became a mainstay of U.S. political protests. Here their gorgeous pageant adaptation of a famous Greek drama enjoys live music and the beautiful surroundings of Chicago's new Epiphany Center for the Arts.
About the Artist
Bread and Puppet Theater is one of the oldest, nonprofit, political theatre companies in the country. It was founded in 1963 by Peter Schumann on New York City's Lower East Side. Besides rod-puppet and hand puppet shows for children, the concerns of the first productions were rents, rats, police, and other neighborhood problems. More complex theater pieces followed, in which sculpture, music, dance and language were equal partners. The puppets grew bigger and bigger. Annual presentations for Christmas, Easter, Thanksgiving and Memorial Day included children and adults from the community as participants. Many performances were done in the street. During the Vietnam War, Bread and Puppet staged block-long processions and pageants involving hundreds of people. In 1974 Bread and Puppet moved to a farm in Glover, Vermont. The 140-year old hay barn was transformed into a museum for veteran puppets. The company makes its income from touring new and old productions in the US and abroad, and from sales of Bread and Puppet Press' posters and publications. The traveling puppet shows range from tightly composed theater pieces presented by members of the company, to extensive outdoor pageants which require the participation of many volunteers. breadandpuppet.org
About Epiphany Center for the Arts
Suggested Events for You: