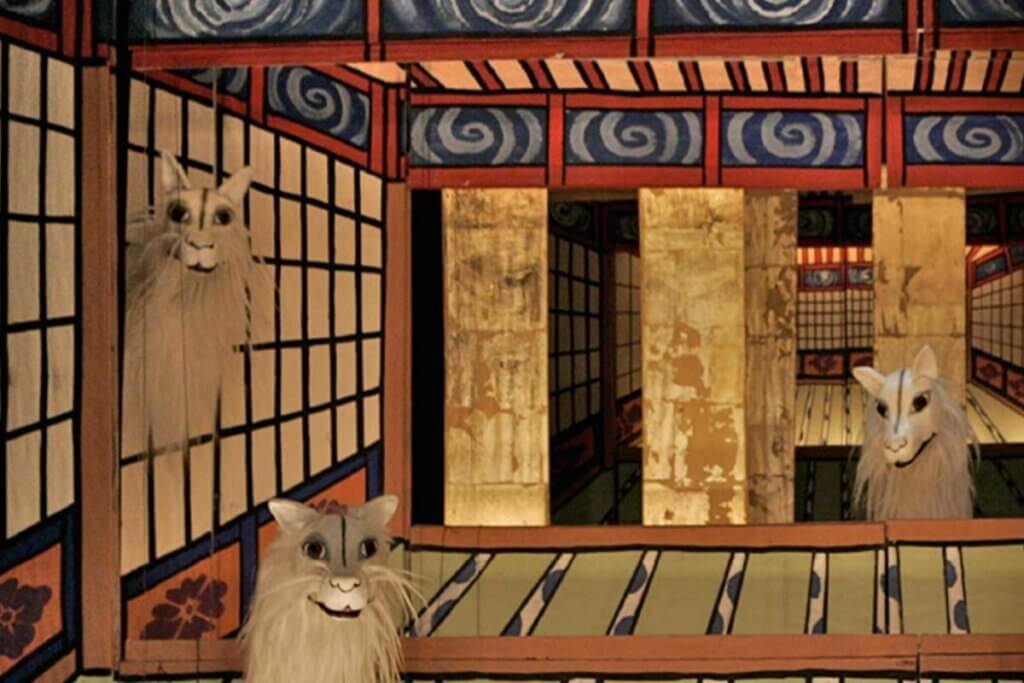 Basil Twist, the internationally acclaimed master puppeteer and recipient of the Rome Prize, unfolds an intimate, abstract, contemporary journey of images and emotions. A feast for the eyes, heart and soul, this Chicago premiere is influenced by "Dogugaeshi," a rarefied tradition of Japanese sliding screen stage technique, and Twist's own encounters with the remaining rural caretakers of this once popular art form. Winner of the 2005 Bessie Award and an UNIMA Award for Excellence in Puppetry, Dogugaeshi features original shamisen compositions created and performed live by authorized master musicians Yumiko Tanaka and Yoko Reikano Kimura.
Co-presented by The Chicago International Puppet Festival and Reva and David Logan Center for the Arts and Theater and Performance Studies at The University of Chicago.
Event Details
Dates/Times:
Thursday, January 26 at 7:30pm
Friday, January 27 at 3pm and 8pm
Saturday, January 28 at 11am, 4pm and 9pm
Sunday, January 29 at 1pm and 6pm
Location: Reva and David Logan Center for the Arts, The University of Chicago, 915 E. 60th St.
Cost: $40/$30 students & seniors
Ages: 11 and up
Running Time: 60 mins
ADA Accessible? Yes
About the Artist
Basil Twist, born in San Francisco, based in New York, studied at the École Nationale Supérieure des Arts de la Marionnette, becoming its first American graduate. He is Director of the Dream Music Puppetry Program at HERE, New York. He won a Drama Desk Award for his puppetry in Broadway's The Addams Family, created puppets for Broadway's Charlie and The Chocolate Factory, worked with Christopher Wheeldon on The Joffrey Ballet's reimagined Nutcracker, and contributed to the film Harry Potter and the Prisoner Of Askaban. His own productions include Symphonie Fantastique, Petrushka, Dogugaeshi, Behind the Lid and Arias with a Twist, a collaboration with Joey Arias. Theater work includes co-directing A Streetcar Named Desire with Lee Breuer for the Comédie-Française. Twist's work in opera includes directing and designing Hansel and Gretel for Houston Grand Opera and Resphighi's puppet opera La bella dormente nel bosco for Gotham Chamber Opera. basiltwist.com


About the Co-Presenter
Suggested Events for You: